Insurance Symposium Series
Photos from previous Insurance Symposium Series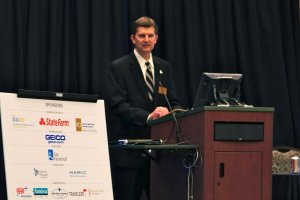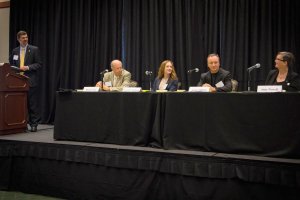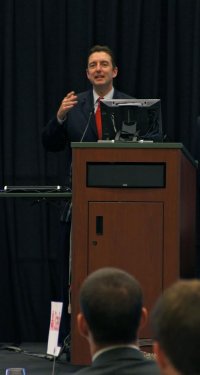 The primary mission of the Brantley Risk & Insurance Center is to support the Risk Management and Insurance major at Appalachian State University. Two additional goals are to assist the industry in the design and delivery of continuing education programs and also to help educate the public as to the role of insurance in modern life. To that end we have put on a number of Insurance Symposium Series Events dealing with a variety of topics pertinent to the insurance industry, such as residential property, automobile regulation, and coastal wind and property.
Read about previous events in the Insurance Symposium Series
2013: Residential Property Insurance Symposium
2012: Automobile Insurance Symposium
2010: Workers Compensation Reform
2008: Insuring Coastal Properties
Please contact the Brantley Center at 828-262-6950 if you wish to connect with the RMI program at Appalachian State University through a specific symposium topic.