Disrupting Distracted Driving

The Travelers Institute, the public policy division of The Travelers Companies, Inc. hosted its Every Second Matters distracted driving series at Appalachian State University on November 7. The Travelers Institute will co-host the event, part of the series' national kickoff week, with the Independent Insurance Agents of North Carolina; the Brantley Risk and Insurance Center at Appalachian State; NC Vision Zero; Gamma Iota Sigma fraternity; the National Safety Council; and the Road to Zero Coalition in an effort to help change behavior around distracted driving.
Stressing the dangers of distracted driving and promoting safe driving behaviors will help make our community safer," said David Marlett, Director of the Brantley Risk & Insurance Center, Appalachian State University. "This event urges drivers to stay alert and encourages passengers to speak up if their driver gets distracted."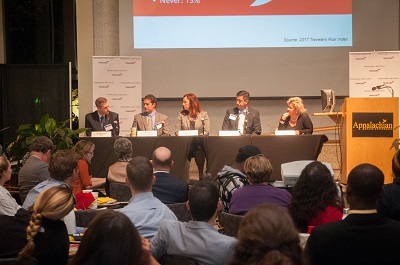 The event attended by 130+ students, faculty, law enforcement and insurance industry representatives featured a panel discussion focusing on the causes of driver distraction and ways to combat the issue, including using the Mojo app created by TrueMotion. By awarding points that can be redeemed to win prizes, Mojo incentivizes people to not use their mobile devices while driving.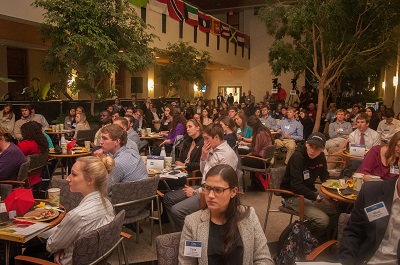 "Our research shows that distracted driving takes on many forms for drivers of all ages," said Joan Woodward, President of the Travelers Institute and Executive Vice President of Public Policy at Travelers. "We're delighted to start a conversation with young people at Appalachian State University to help motivate drivers to keep a watchful eye on the road and to influence friends and family about acceptable behaviors behind the wheel."