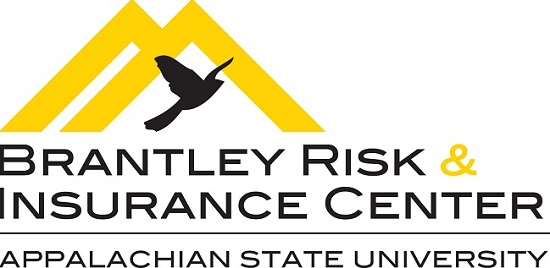 App State Brantley Risk & Insurance Center & Gamma Iota Sigma
Building Tomorrow's Risk Management & Insurance Leaders
Since 1988, the Brantley Risk & Insurance Center at Appalachian State University has been educating and preparing industry leaders. The Brantley Center is a privately-funded entity within the Walker College of Business that receives no state funding. The staff of the Brantley Center prepares the next generation of industry leaders and App State Gamma Iota Sigma students through interview guidance, resume production techniques and teaching networking and "soft skills" that complement the rigorous academic coursework. This intentional preparation sets App State RMI students apart from other majors. App State RMI majors and members of our Gamma Iota Sigma chapter make a commitment as students to become leaders within the industry, all of whom are supported through the Center.
The RMI major at App State prepares students for a wide variety of professions within the greater risk and insurance field including: General Management, Underwriting, Claims, Agency Sales & Operations, Brokerage, Surplus Lines, Risk Management and Reinsurance specialties.
App State RMI Program and Brantley Risk & Insurance Center Points of Pride
✓ Top 10 RMI program in the US in 2016 (Business Insurance magazine rankings)
✓ Global Center of Insurance Excellence Designation (Received May 2017)
✓ AppState RMI program a "Strong Performer" in A.M. Best magazine (February 2018)
✓ 1,200+ RMI graduates from AppState in the last 25 years
✓ 221 RMI majors in 2017-18 academic year, up from 120 just six years ago
✓ 90% job placement rate for RMI majors within 3 months after graduation
✓ Majority of Juniors complete an internship within the industry prior to graduation
✓ 2015 Spencer-RIMS Risk Management Challenge National Champions (2nd place in 2017)
✓ More than $125,000 in scholarships awarded to AppState RMI majors in 2018-19
✓ Fall 2018 RMI Career Fair Sept. 20 & Friday on-campus interview day for interns and full-time positions
✓ More than ½ of RMI Jrs. & Srs. travel to off-campus industry events each academic year
✓ Week-long trips to London & Bermuda for International Insurance Markets class students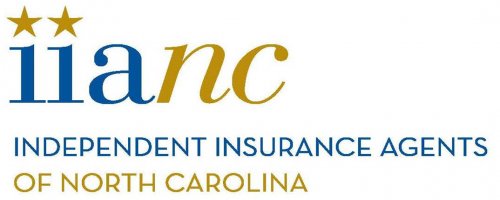 The IIANC & Appalachian State University
The Big I continues their role today as the "Founding Strategic Partner" for the Brantley Risk & Insurance Center, as well as the Appalachian State University Risk Management & Insurance academic program.
Thanks to the annual unwavering support of the Big I and their members, along with the IIANC Education Foundation, the AppState RMI program continues as the flagship program in the UNC System.
On October 18, 1988, the Independent Insurance Agents of North Carolina, Inc., its association and membership honored Mr. Richard S. Brantley for his 36 years of unselfish and devoted leadership by establishing the Richard S. Brantley Risk and Insurance Center.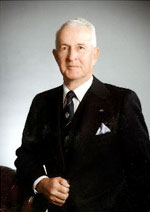 Dick Brantley was a cornerstone of the North Carolina Insurance industry for over forty years, including a 36-year career with the Independent Insurance Agents of North Carolina and service with the North Carolina Department of Insurance as Chief Deputy Commissioner.
He joined the North Carolina Association of Insurance Agents as Assistant Secretary in 1952 and was named Executive Vice President in 1960, a post he held until September 1988. During his career with the IIANC, he received three citations for exceptional achievements. Brantley attended Mars Hill College and North Carolina State University and built an admirable career in the United States Air Corps. A decorated World War II hero, he piloted 35 missions over France and Germany and later became a Retired Reserve Captain.
During much of the same time, Brantley was furthering his college career. He graduated from the business school at the University of North Carolina at Chapel Hill, did graduate work in math and statistics, and taught economic statistics for two years at the university.