The Week of Giving is a week of service organized by the Gamma Iota Sigma grand chapter. This is the 4th annual week of giving, and Appalachian State University's Gamma Iota Sigma's Rho chapter has participated each year. The grand chapter encourages all chapters to identify and execute a project to engage members in volunteer efforts to benefit their communities.
The Rho chapter raised over 20,000 pounds of food for the Hunger & Health Coalition in Boone, NC.
Gamma Iota Sigma's Rho chapter completed various projects such as collecting money and school supplies for students affected by hurricanes as well as buying and packaging shoeboxes for Operation Christmas Child.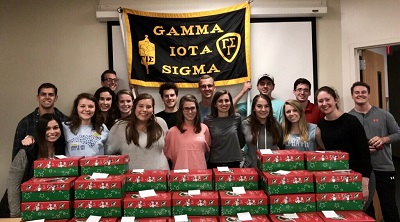 The Rho chapter partnered with the ASU Ambassadors to collect cans and monetary donations for the Hunger and Health Coalition. Thanks to the food drive efforts, the students will help the Hunger and Health Coalition will feed the Boone community through May 2018. Gamma Iota Sigma's contribution helped the Ambassadors expand the budget and produce more labor hours.
"Serving is a crucial aspect of the Gamma Iota Sigma experience," said Rho Chapter VP of Marketing Peyton McAvoy. "Getting together to serve the community allows members to bond and support others. It is important to Gamma Iota Sigma to give back to those who may be in a tough spot."
Appalachian's Gamma Iota Sigma chapter hopes work with the Ambassadors for future Weeks of Giving.
"This was a wonderful opportunity to join the effort in helping feed families in our community," added McAvoy.


About Gamma Iota Sigma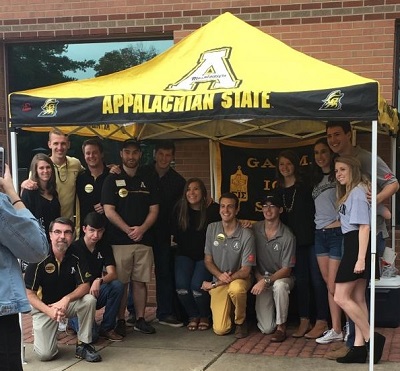 Gamma Iota Sigma is a professional collegiate insurance organization sponsored by the Brantley Center. The purpose of the organization is to promote, encourage, and sustain student interest in insurance, risk management, and actuarial science as a profession; to encourage high moral and scholastic attainments; and to facilitate the interaction and cooperation of educational institutions, industry, and professional organizations by fostering research, scholarship, and improved public relations.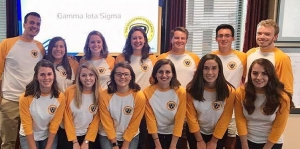 Tags: