Why Employee Benefits?
Most of the US workforce receives an average of 30% of their total compensation in the form of employee benefits provided by employers, much of which goes to cover costs of providing health benefits and many other benefit programs, including:
401(k) plans with Matching Contributions

Healthcare Savings Accounts

Dental Plans

Vision Plans

Disability Plans

Prepaid Legal
College Savings Plans

Paid time Off

Wellness and Fitness Benefits

Dependent Care Plans

Life Insurance

Flexible Spending Account Plans
Why You Should Consider Courses in Employee Benefits
Employers are moving to "Total Rewards" Compensation programs through the expansion of Employee Benefit plans.
Attracting and retaining qualified, dedicated employees is not just about offering competitive pay. It requires an attractive package of benefits designed to meet the needs of individuals and families of many diverse backgrounds and interests.
All of these programs require industry professionals who can deliver innovative and competitive product designs, administration services, regulatory compliance services, audit and legal service as well as investment knowledge and management skills.
Students Learn How to Evaluate and Optimize Their Own Benefits Packages.
Courses in Employee Benefits equip graduating students with the tools to make informed decisions as they evaluate benefits provided by current and prospective employers.
An Employee Benefits Minor Degree Enhances Your Major
What can a Benefits Minor deliver for you?
Industry supported program of learning in the classroom - speakers, panelists, case studies.

Focused curriculum which decreases entry-level job learning curve

Opportunities for internships, travel and development which broadens industry understanding

Increased recruiting/hiring opportunities from a concentrated pool of interested employers
There are many career paths available in the field of employee benefits for students currently considering a wide range of majors.
Sample Career Paths in Employee Benefits
The Employee Benefits minor is available to both business and non-business majors.
For more information on the Employee Benefits program at Appalachian, contact Professor Kevin Huff.
Employee Benefits Minor: Program of Study
Students may earn an Employee Benefit minor by completing the following 15 hours of coursework:
Required Courses (12 Hours)
FIN 3100 - Principles of Risk Management and Insurance (3)

FIN 3700 - Employee Benefits (3)

FIN 3720 - Group Benefits Management (3)

MGT 3620 - Human Resource Management (3)
or

HCM 3680 - Human Resource Management in Health Service Organizations (3)
Electives (3 hours required)
Select one of the following:
FIN 3730 - Health Plan Design and Management (3)

HCM 2110 - Introduction to Health System Organization (3)
To learn more, check out the following links:
The 2018-19 Employee Benefits Minor Program of Study for new and prospective students.
The 2017-2018 and older Employee Benefits Minor Program of Study for current students.
Ready to Make the Leap?
Considering minoring in employee benefits? Contact us today! We are happy to answer your questions and get you connected with all that the employee benefits course of study - and the Brantley Risk & Insurance Center - has to offer.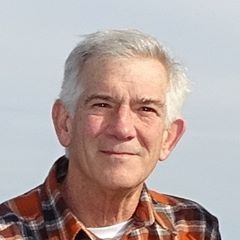 Professor Kevin Huff
Director of Employee Benefits Program
Email: huffkd@appstate.edu
OR
Fill out a quick interest form and we'll reach out to you.