The Brantley Center warmly welcomes its newest faculty members, Professor Sabina Pandey, PhD, and Professor Austin Eggers, JD. These excellent educators bring innovation and expertise to our program.
Sabina Pandey, PhD
---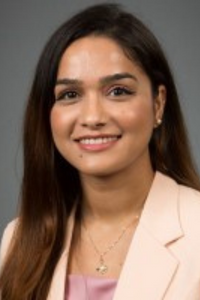 Professor Sabina Pandey is teaching the Principles of Insurance course this semester, in addition to Personal Finance. Professor Pandey earned her PhD from Texas Tech University and was an instructor during her studies. She is originally from Nepal. Professor Pandey is passionate about her field because a personal event taught her the value of risk management and personal finance at a very young age. Professor Pandey looks forward to teaching principles of insurance and personal finance as they are two of her favorite subjects to teach since she can aid students in understanding the material by sharing relevant personal and professional experiences.
When asked for a pertinent quote for the fall semester, Professor Pandey shared this - "Like light shines through leaves in the fall, we shall shine through what we commit to."
In her free time, Professor Pandey enjoys cooking and spending time out in nature.
Austin Eggers, J.D.
---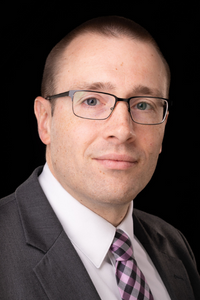 Professor Austin Eggers, JD is teaching the Commercial Insurance course in addition to Legal Environments of Business. Professor Eggers is a Boone native and received his B.A. degree from Appalachian State University. He then traveled to Pasadena, California to earn his M.Div. from Fuller Theological Seminary and later obtained his Juris Doctorate from North Carolina Central School of Law. Professor Eggers was a practicing attorney for over five years and used his legal education to help individuals and businesses throughout the state of North Carolina avoid legal liability and navigate complex legal issues. Eggers earned the prestigious Walker College of Business Sywassink award for Teaching in 2022.
Professor Eggers looks forward to teaching these classes in order to help his students better understand how the law and insurance will directly impact their future business endeavors. Professor Eggers expressed his gratitude working with the Brantley Center - "I am thankful to work with so many wonderful colleagues in the Brantley Center and to work with students during such a formative period in their education."
In his free time, Professor Eggers enjoys spending time with his family, fly fishing, exercising and playing the guitar.
---
The Brantley Center is excited to collaborate with Professor Pandey and Professor Eggers and continue to enrich our risk management and insurance program.
About the Brantley Risk & Insurance Center
The Brantley Risk & Insurance Center enhances the academic experience of business students at Appalachian State University by providing space and staff to assist with networking, job placement preparation and contact with faculty members outside the classroom. It provides students opportunities to participate in professional designation and licensing programs and invites industry leaders to participate in classes and speak to student organizations. It also fosters research and faculty development, assists the insurance industry in the design and delivery of continuing education programs, and helps educate the public about the insurance industry. Learn more at https://insurance.appstate.edu.