Hrisha Bhatty is a rising junior majoring in risk management and insurance. Hrisha completed an internship with AmWINS this summer in New York City.
Hrisha has known that insurance was the career path for her since she was in 6th grade. "I just did not fall into insurance", says Hrisha, "I chose it. Insurance is not just a career for me, it is my passion." In her internship now, Hrisha feels like "part of a family" and credits her team's guidance and support for the monumental growth she has experienced this summer. Hrisha was even one of three interns honored with the CIAB scholarship award, helping her to progress through her junior year at Appalachian.
While Hrisha began AppState as an actuarial science major, she credits her shift into the risk management and insurance major to speaking with Dr. David Marlett at the career fair her freshman year. Hrisha currently serves the AppState GIS Rho chapter as co-VP of membership, helping other students to further their involvement with the insurance industry.
After graduation, Hrisha aspires to work as a broker or underwriter and help individuals and businesses make informed decisions to safeguard their financial well-being.
Good luck, Hrisha!
About the Brantley Risk & Insurance Center
App State maintains the sixth-largest insurance program nationally and has been ranked second in the nation by AM Best, the world's largest credit rating agency specializing in the insurance industry.
The Brantley Center enhances the academic experience by providing space and staff to assist students interested in the RMI program with networking, job placement, and faculty engagement. It provides students with opportunities for scholarships, international and domestic travel, and professional designation and licensing programs. The center brings industry leaders to classrooms, fosters research and faculty development, assists the insurance industry with continuing education programs, and helps educate the public about the insurance industry.
Learn more at https://insurance.appstate.edu.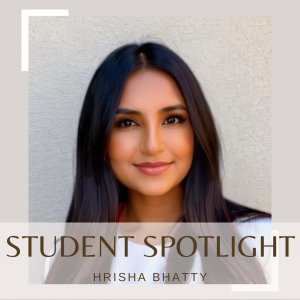 Tags: