This semester, our team made up of stellar students will compete in the Selective College Competition starting in February. This annual contest provides the opportunity for teams of students to gain valuable insurance career-building experience and networking opportunities with the guidance and mentorship of industry experts from Selective and independent insurance agencies. The Brantley Center would like to introduce these students and provide information on how they got involved with the RMI program, and what they are looking forward to gaining out of this competition experience.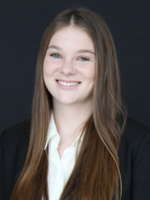 Harlee Hawthorne is a double major in Finance and RMI, who will graduate in May 2022. Harlee is from Charlotte and is the current president of GIS. She is an avid skier, hiker, and paddleboarder. Harlee studies RMI and is involved in the major because when she was about to go to college, her dad told her to make sure that she chose a career in an industry that wasn't going anywhere. Everyone needs insurance, the market/demand for it is sound and she wanted to be a part of that stability and opportunity. She chose to be on the Selective Agency competition this year because she was on the team last year and learned so much from our industry mentors and from the students on the team who were older than her. She met her best friend Sammy on the agency team as well. It gave her friendships, mentorships, and industry knowledge that she would not have gained had I not joined the team. Plus she wanted to join the team again this year to take home a win, as last year's team got 3rd place.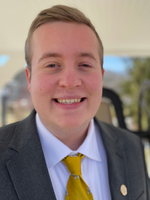 Tanner Grail is an RMI Major with minors in Employee Benefits and Film Studies who is currently a junior. Tanner is from Cornelius, NC and is a Co-VP of Membership of Gamma Iota Sigma, involved in Cru, and playing the drums for his church. Tanner is involved in the RMI program because he has a passion for solving complex problems, cultivating relationships, and working on a team. Tanner appreciates that the RMI program at App is supported by a number of individuals dedicated to equipping the next generation with the proper tools and resources to succeed in the industry. Tanner has decided to join the Selective competition team because he believes it will provide an excellent opportunity to exercise his passion for complex problem solving while working with industry professionals to grow both professionally and personally. Tanne hopes to gain hands-on experience on what problem-solving in the insurance industry may look like, while growing and establishing a broader network during the college competition. He also hopes to put his skillset to the test and establish himself as a reliable, valuable team member. But, most importantly, he hopes to have fun.
Matthew Helms is a double major in RMI and Accounting graduating this spring. Matthew is from Waxhaw and is the VP of Finance for Gamma Iota Sigma and the VP of Fundraising of Beta Alpha Psi. He decided to major in RMI because of hearing his grandfather's stories about his career in the insurance industry. Matthew's grandfather was able to help a lot of people in his hometown, specifically by protecting them from potential financial hardship. Matthew decided to join the Selective competition team because he believes this is an excellent opportunity to learn the challenges of running an agency. His grandfather started an agency, and it would be fascinating to talk about the challenges he faced and the issues Matthew will encounter by participating. Heis most excited about developing his soft skills while working with people in a professional setting. He is also looking forward to learning how to properly manage financing activities and customer relationships, all while trying to turn a profit.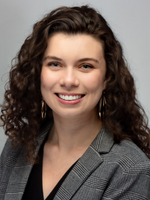 Sammy Storey is a Finance and RMI double major graduating in May 2022. She was born in Boston but spent most of her life in Raleigh. Sammy is the VP of Gamma Iota Sigma, a member of FSA, and a member of Delta Zeta. She loves hiking and the outdoors and spending time with her friends, as well as going to football games and cheering on the Neer's and Duke Basketball! Sammy joined the RMI Program during her junior year at App State and she feels it has been one of the best decisions she has ever made. She really liked the connections that she's been able to make with professors and industry professionals through the program. Sammy also enjoys all of the friends and feels like she has grown so much as an individual through the RMI Program. Sammy was able to be a member of the Selective team last year, and she learned so much about the insurance world and how the finances of an insurance company work. She was able to get a lot closer to her peers as well as with professors and industry professionals through the competition. She is really excited to be on the team again to try to bring App State home the win!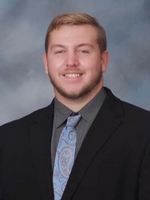 Hunter Grady is a RMI major graduating in May 2022. He is from Beulaville, North Carolina and is a member of Gamma Iota Sigma and The Fraternity of Phi Gamma Delta, Beta Nu. Hunter is an RMI major because he believes that having a major in risk management and insurance will help to equip him with the ability to help people through hardships. Hunter decided to join the team because he thinks that it will be an extremely educational and beneficial opportunity to work with a wonderful group of classmates. During the competition, he hopes to increase his knowledge on the agency segment of insurance, as well as have made a positive contribution for the team.
We can't wait to root for this great group of students during the Selective College Competition!