Dear Brantley Center Community,
We want to express not only our sadness and outrage regarding the deaths of Ahmaud Arbery, George Floyd, Breonna Taylor, and a plethora of others but also to support calls for accountability and end to racial injustice. We remain committed to substantive changes to end systemic inequities. As such, we continue our efforts to dismantle educational disparities by supporting students from underserved and underrepresented populations in pursuing Risk Management and Insurance, Actuarial Science, and Employee Benefits degrees through financial support, mentoring, and professional development opportunities. Read more on our efforts in the June 2020 newsletter and in previous Brantley Center newsletters.
We join our partners and colleagues across the Appalachian State campus to confront and denounce racism and actions that marginalize any member of our community. To all of those who are hurting right now, the Brantley Risk & Insurance Center faculty, staff, and Board of Advisors see you, hear you, and are here to support you.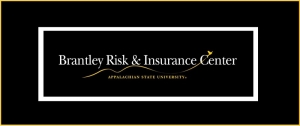 Tags: