The Independent Insurance Agents of North Carolina (IIANC) has made another $70,000 gift to the Brantley Risk and Insurance Center at Appalachian State University. Aubie Knight, CEO of IIANC, recently presented the check to Walker College of Business Dean Heather Norris and Brantley Center Managing Director David Marlett while on campus teaching classes and addressing the Rho chapter Gamma Iota Sigma students.
IIANC contributes annually to support the operations of the Brantley Center, which prepares Appalachian students to become industry leaders through programs including student interview guidance, resume production techniques and teaching networking and "soft skills" that complement rigorous academic coursework. The IIANC financial investment also funds scholarships for top Appalachian Risk Management & Insurance (RMI) majors.
"Once again this year the IIANC is honored to continue its long-standing support of Appalachian State and the Brantley Risk & Insurance Center. Introducing talented students to the insurance industry and providing them with the support and financial resources needed for them to be successful remains a key strategic initiative of IIANC," said Knight. "All of us with the IIANC are honored to continue this long-standing partnership with Appalachian and the Brantley Center."
"The ongoing support from the IIANC helps our students engage with professionals working in insurance industry," adds Dr. Marlett. "These IIANC contributions directly subsidize student travel to professional events, supports the operations of the Brantley Risk & Insurance Center, and funds scholarships for our top students."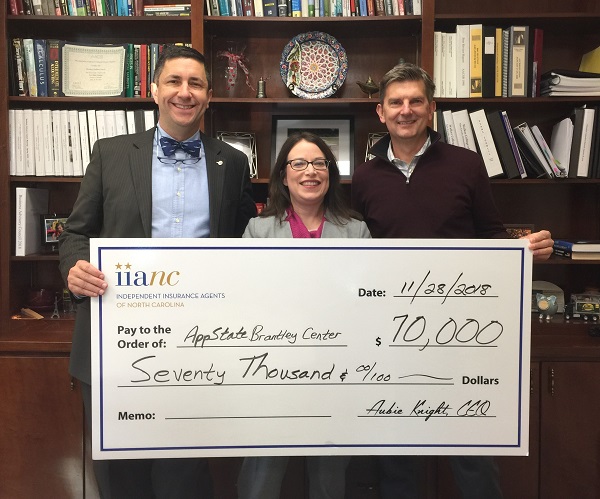 L-R IIANC CEO Aubie Knight, Walker College of Business Dean Heather Norris, and Brantley Center Managing Director David Marlett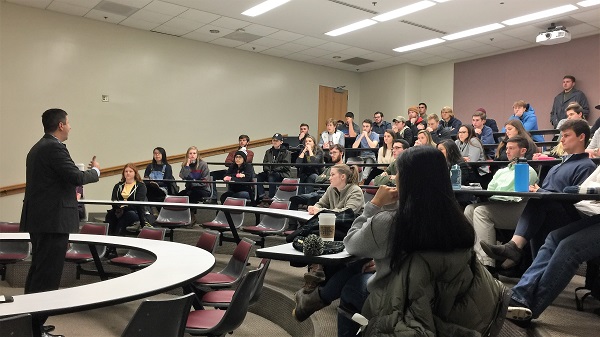 Aubie Knight addressing students through the AppState Gamma Iota Sigma Guest Speaker Series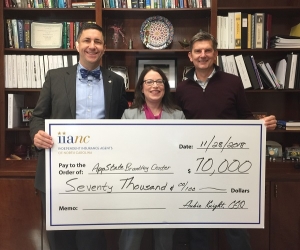 Tags: