Greg Langdon, Associate Director of the Brantley Risk and Insurance Center at Appalachian State, has announced he will be entering retirement starting on January 1, 2021.
"Greg is widely known amongst students as a person who will drop anything to help support them", says Brantley Center colleague Lacy Schmidt. "His legacy is one of dedication to students and unwavering positivity."
Langdon is a proud, two-time Appalachian State graduate, having earned his B.S. in Communication and Public Relations as well as an M.A. in Higher Education and Administration. Langdon's passion for the University led him to build a life in Boone and launch into a successful 28-year career at Appalachian State where he served the Office of Admissions, University Advancement, and Business Affairs. In July of 2011, Langdon joined the Walker College of Business and quickly became an invaluable asset within the Brantley Risk and Insurance Center as Associate Director where he helped hundreds of students launch into successful careers in the risk management industry.
In the Walker College of Business, Langdon is known for his passion for his work. In recognition of his exemplary contributions, Langdon was the first-ever recipient of the "Spirit of Walker" Staff award during the 2018 Sywassink Dinner. His nominator and long-time colleague Becky Stoddard said, "I think of Greg as Yosef's little brother."
Dr. David Marlett, Managing Director of the Brantley Center, concluded that "much of the success of the Brantley Center is due to Greg's passionate dedication to helping the students. His enthusiasm and genuine commitment has helped our program grow and hundreds of students find great jobs. Greg will be deeply missed by the faculty, staff, and especially the students. We wish him the best in a well-earned retirement."
Langdon Spirit Scholarship Announced
Help AppState RMI students by making a gift to the "Langdon Spirit Scholarship" in honor of Greg Langdon at: www.GIVE.appstate.edu and note: "ASU Foundation Fund #92681, Langdon Spirit Scholarship" in the Additional Gift Information section.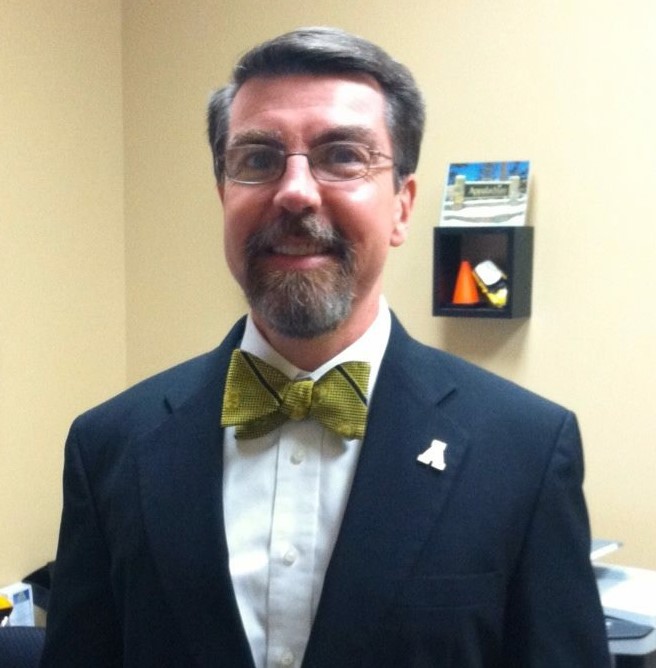 (Above) Greg Langdon in his home away from home, the Brantley Risk and Insurance Center.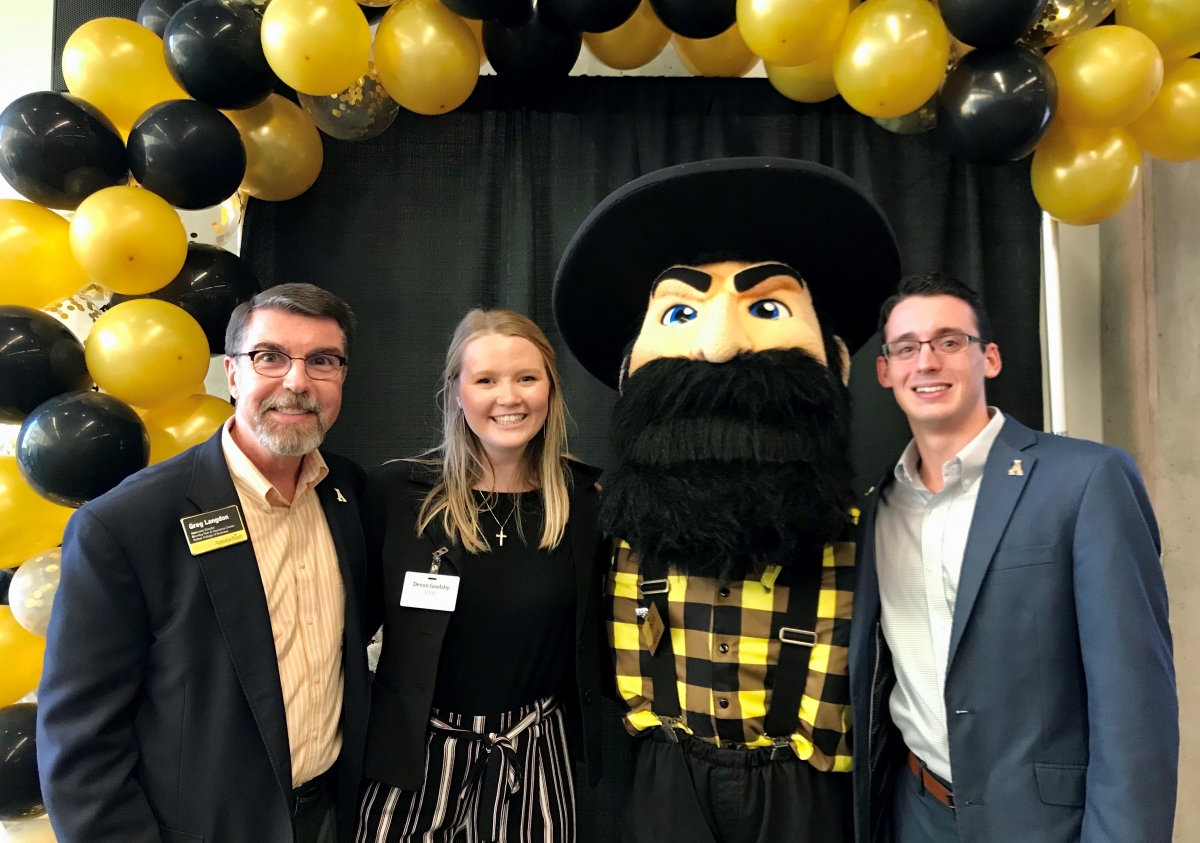 (Above) Pictured L-R, Greg Langdon with Devon Goolsby and Harrison Cameron, '19-'20 GIS Vice President and President and the 2020 student Pruett Award Winners.
(Above) Pictured Back, L-R: Dr. David Marlett, Greg Langdon, Dr. Kevin Huff, Dr. Lori Medders, Dr. Karen Epermanis; Front, L-R: Lacy Schmidt, Dr. Jamie Parson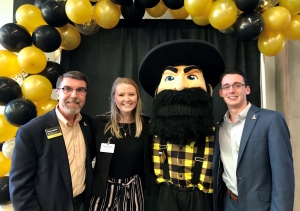 Tags: