A Risk Management and Insurance Major, Tanner Grail, wrote the following article regarding his summer internship with Founders Professional:
When starting my summer internship with Founders Professional, I attempted to enter with a flexible and adaptable posture. Aiming to drop any prior expectations, I prioritized creating a clean slate and cultivating an eagerness to learn and absorb new experiences.
The amount of growth and discoveries I've made in only one month has been astounding. Among the most compelling discoveries I've made about the industry is its diverse nature. I quickly realized the multitude of backgrounds, courses of studies, and ages that make up the landscape of the industry.
Through my internship this summer, I've had the opportunity to network and collaborate with many industry professionals. I always find it interesting to hear their stories and how they found a home in the world of insurance.
Another compelling discovery I made during my experience with Founders Professional is the heavy emphasis on the creation of personal relationships with clients. While I entered this summer knowing that fostering relationships would be important in the field, I still find myself amazed at their level of importance and quality.
At Founders I've also seen firsthand how the continual focus on clear and concise communication (both written, verbal and non-verbal) helps to continually develop relationships and generate efficient transactions.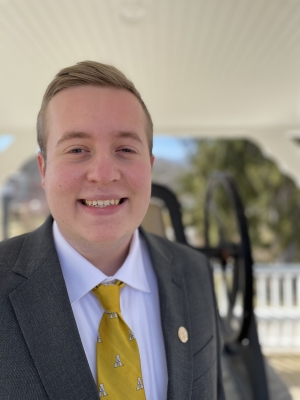 Tags: