Katie Parker, a student representing Appalachian State University and Gamma Iota Sigma, expresses deep gratitude for the student scholarship that allowed her to attend the ISCEBS Symposium. She extends her thanks to Kevin Huff, David Marlett, PhD, CPCU, Hannah Hadley, Sandy Tellefson, MS, CEBS, and Mary Amend, CEBS, for their unwavering support, education, and guidance throughout this remarkable journey. Katie acknowledges that this symposium has left an indelible mark on her, and she eagerly anticipates applying the knowledge gained to advance her career.
During her time at the ISCEBS Symposium, Katie attended a variety of sessions that covered topics ranging from US legal updates to emergency savings programs, common violations by the Department of Labor (DOL) and IRS, handling acquisitions, and cybersecurity with a focus on HIPAA compliance. These sessions have equipped her with a comprehensive understanding of the intricate world of employee benefits.
Katie found immense value in the networking opportunities the symposium provided. She connected with professionals from various industry specialties, gaining insights into the latest trends and technologies. The CEBS Conferment Ceremony and Reception were particularly inspirational moments as she witnessed individuals achieving significant career milestones.
In addition, Katie attended sessions that delved into the unique challenges faced by caregivers and explored Gen Z's priorities in the workforce. These sessions underscored the critical role of employee benefits and support in addressing these pressing issues.
In closing, the ISCEBS Symposium has been a transformative experience for Katie, both professionally and personally. She looks forward to seizing further opportunities in the employee benefits field and continuing her growth in this dynamic industry.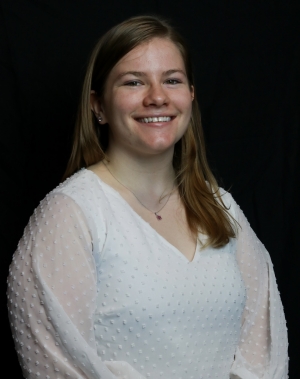 Tags: