It has nearly been a year since the conception of the Appalachian State Risk & Insurance Management Internship (AppRIMI) program. The internship identifies one high-achieving student pursuing a career in insurance to assist the Appalachian State University risk manager in his duties. Interns have the opportunity to attend meetings, observe proceedings, and learn first-hand about the work of risk management in higher education. This program is extremely beneficial for students who are unable to participate in typical summer internship opportunities due to the financial constraints of living somewhere off-campus or away from home. The Brantley Center wants to recognize Omar's strides in his role of AppRIMI intern thus far by reflecting on his accomplishments over the last year:
Q: Omar, what have you enjoyed most about the internship and relationships you've made?
Omar: I've really enjoyed figuring out firsthand how enterprise risk management functions within an organization or enterprise. Being able to see that in the scope of public work for the university was very interesting and I love it. I hope to continue with this internship and keep learning from it and help AppState build this crucial framework.
Q: How do you see this internship affecting your professional development and goals?
Omar: Connections alone have already made a vast impact on where I see myself heading in my professional pursuits. I've really enjoyed working with attorneys - it's quite interesting. I didn't think I would be working with them, but I'm doing small risk management projects for them here and there which has been fun. In general, AppState starting their own ERM pursuits, nearly off the ground, has helped me see the building stages of what's required of an organization and how to build on ERM to get the desired product.
Q: How would adding another intern position to the internship affect the program or the university risk management sector at AppState?
Omar: I would say the diversity of thought and perspective can help our organization function better, be more flexible, and provide different takes on enterprise risk management and risk management in general. It also gives students a voice which is essential to a holistic community feeling and to providing the best service possible. If you have a student's perspective, it provides a valuable resource in changing things for the better.
About the Brantley Risk & Insurance Center
The Brantley Risk & Insurance Center enhances the academic experience of business students at Appalachian State University by providing space and staff to assist with networking, job placement preparation and contact with faculty members outside the classroom. It provides students opportunities to participate in professional designation and licensing programs and invites industry leaders to participate in classes and speak to student organizations. It also fosters research and faculty development, assists the insurance industry in the design and delivery of continuing education programs, and helps educate the public about the insurance industry. Learn more at https://insurance.appstate.edu.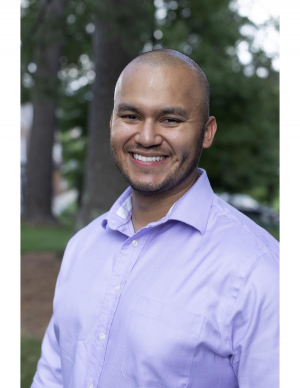 Tags: