Sixteen Appalachian State University Risk Management & Insurance and Actuarial Science majors participated in the Spring 2019 RIMS Shadow Day in Charlotte on Friday, March 15. This annual event is sponsored by the Carolinas RIMS Chapter and takes place every spring. During Shadow Day the students were partnered with Charlotte area industry leaders to learn more about internships and professional opportunities within the Insurance industry in various roles such as Risk Management, Underwriting, Claims, Brokerage and Sales. "The Carolina RIMS Shadow Day 2019 was a tremendous success thanks to all who participated. A large part of our Chapter's time and energy are focused on fostering professional development and networking opportunities for our University partners and what better way to do so than Shadow Day! Honestly, we're not entirely sure who gets more out of the experience; the students or the business sponsors", said Patricia Poidomani, Corporate Risk Manager for the Compass Group, and coordinator of the event.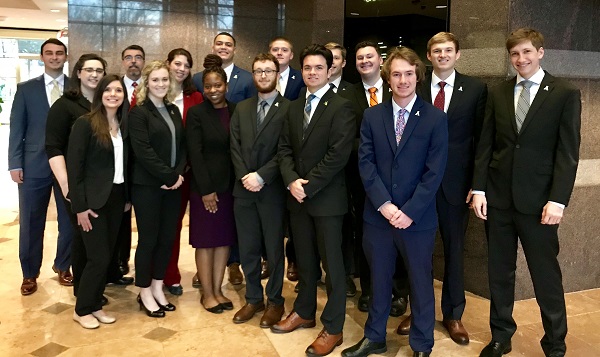 Students from AppState who participated in the Spring 2019 RIMS Shadow Day
The Carolinas RIMS Chapter is a Strategic Partner with the Brantley Risk & Insurance Center at Appalachian and their financial investment makes it possible for students to attend their regional and national conferences. Read more about the Carolinas RIMS Chapter: http://www.carolinasrims.com/ .
About the Brantley Risk & Insurance Center
The Brantley Risk and Insurance Center in Appalachian State University's Walker College of Business enhances the academic experience by providing space and staff to assist risk management and insurance majors with networking, job placement preparation and contact with faculty members outside the classroom. It provides students opportunities to participate in professional designation and licensing programs, and invites industry leaders to participate in classes and speak to student organizations. It also fosters research and faculty development, assists the insurance industry in the design and delivery of continuing education programs and helps educate the public about the insurance industry. Learn more at https://insurance.appstate.edu
Appalachian's Risk Management and Insurance Program is the sixth largest in the country according to Business Insurance magazine. The college's Brantley Risk and Insurance Center, founded in 1988 with support from the Independent Insurance Agents of North Carolina, supports research and faculty development, assists the insurance industry in the design and delivery of training and continuing education programs, and facilitates interaction between students, faculty and the professionals in the insurance industry. Appalachian is designated a Global Center of Insurance Excellence by the International Insurance Society. For more information about the Center, visit insurance.appstate.edu.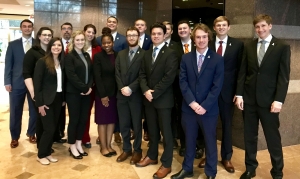 Tags: