Clara Jane (CJ) Maynard has been selected as the Program Specialist of the Brantley Risk & Insurance Center within the Walker College of Business at Appalachian State University. Maynard supports faculty and student engagement, coordinates travel and maintains the center's records, budgets and finances. She previously worked as a manager for Nordic PC and before that held several roles within the sustainable agriculture industry.
A native of Charlotte, North Carolina, CJ earned a bachelor's degree in international studies from NC State, where she served as a cultural ambassador to international students and spent a significant portion of her time abroad.
CJ Maynard
Brantley Risk & Insurance Center Program Specialist
Phone: (828) 262-6950
3053 Peacock Hall
Maynard has filled the position left vacant by Lacy Schmidt who, in January 2021, accepted the role of Assistant Director of the Brantley Center. In her new role, Schmidt serves students pursuing insurance in developing academically and professionally and assists employers and donors in connecting with AppState students.
Lacy Schmidt joined the Walker College of Business staff as a program specialist in the Brantley Risk & Insurance Center in August 2019. Previously, Schmidt served as a program assistant in Appalachian State University's Office of Conference and Camp Services, and, prior to that, as an international education program coordinator for Broadreach Global Study Abroad based in Raleigh, North Carolina.
A native of Rockford, North Carolina, Lacy earned her bachelor's degree in English from UNC-Chapel Hill. She is passionate about education and travel and enjoys biking, climbing, and hiking.
Lacy Schmidt
Brantley Risk & Insurance Center Assistant Director
Phone: (828) 262-6179
3058 Peacock Hall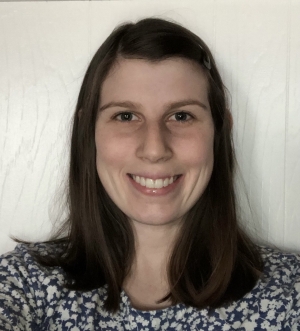 Tags: