The Brantley Risk and Insurance Center is proud to sponsor the first-ever on-campus Appalachian State Risk & Insurance Management Internship (AppRIMI) program. The internship identifies one high-achieving student pursuing a career and insurance to assist the Appalachian State University risk manager in her duties.
The internship exposes the intern to cutting-edge issues in risk management in higher education. The General Counsel, along with the University Risk Manager, is charged with leading the University in a continuous process to raise a culture of awareness for the risk our campus faces and of the need for risk management efforts. Interns will have an opportunity to attend meetings, observe proceedings and learn first-hand about the work of risk management in higher education. This program is extremely beneficial for students who are unable to participate otherwise in internship opportunities due to the financial constraints of living somewhere off campus or away from home.
This internship program was made possible by the generous grant that the Brantley Center received from the Spencer Educational Foundation. The Spencer Educational Foundation encourages experiential learning opportunities for students studying risk management, insurance, actuarial science and business. The Foundation prioritizes supporting actionable measures to foster a diverse pipeline of talent into the industry. The AppRIMI program aligns with their values and initiatives and the Brantley Center is grateful for their partnership.
This year's AppRIMI participant is Omar Gonzalez, a junior actuarial science major and risk management and insurance minor. Gonzalez is a member of the AppRISE research cohort and will also serve on the '21-'22 AppState Gamma Iota Sigma Leadership Team as Co-Vice President of Membership and Actuarial Science Liaison. A veteran of the US Army, Gonzalez enjoys studying insurance due to its exacting nature, "I love the challenge, and I love the long nights of reading, calculating, and coding...One of the most important phrases I live by and recommend others live by is Amor Fati (a Latin phrase for a "love of one's fate"). I love that I chose this major and minor. I love that I'm spending so much time with the material...When I feel stressed and overwhelmed, I revert to thoughts of gratitude and how blessed I am to have my eyesight, brain, and ability to do the work."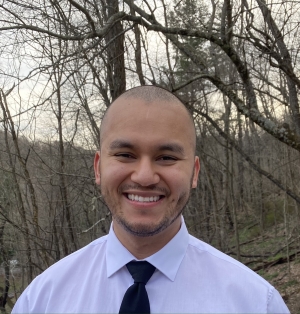 Tags: