Brantley board of advisors member Gina Hardy of NCJUA and NCIUA was recently profiled in the Triangle Business Journal. The article discusses Hardy's professional achievements, recognitions, and personal history in the insurance industry. While a student at Emory University, Hardy interned for the chairman of the insurance committee, a standing committee of the Georgia House of Representatives, and began pursuing a chartered property and casualty underwriter (CPCU) designation. After college, she applied for an underwriting position at Great American Insurance in Raleigh. Getting the opportunity to understand business operations, and to identify and assess risks which may result in losses, has been fascinating to her.
Dr. David Marlett, Managing Director of the Brantley Center commented on Gina's recognition - "we are very lucky to have such accomplished and impactful people on our board. Gina has gone above and beyond as a member and her positive influence is wide-reaching to students and faculty/staff alike".
To read the article, click here.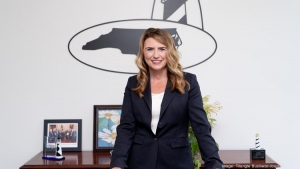 Tags: