Navigating the first year on the job always has challenges and adjustments for recent graduates. Students find themselves in new cities with new colleagues and new schedules. There is a lot to learn!
Recognizing these hurdles, the Brantley Board of Advisors Skills Committee came together and came up with the idea for a professional development seminar, "Going Pro", which they debuted in Dr. Medders Enterprise Risk Management Class earlier this week. The students, mostly December graduates, had the opportunity to ask questions or express concerns they had about their first year. Topics included professional communication, seeking out and utilizing mentors, and "do's and don'ts" of general workplaces.
The Brantley Center wants to express a special thank you to Chase Pasour of Key Risk, Avery Fink of Markel, and Mike Mitchell of RPS for executing this excellent session for our students.
About the Brantley Risk & Insurance Center
App State maintains the sixth largest insurance program nationally, and has been ranked second in the nation by AM Best, the world's largest credit rating agency specializing in the insurance industry.
The Brantley Center enhances the academic experience by providing space and staff to assist students interested in the RMI program with networking, job placement and faculty engagement. It provides students opportunities for scholarship, international and domestic travel, and professional designation and licensing programs. The center brings industry leaders to classrooms, fosters research and faculty development, assists the insurance industry with continuing education programs and helps educate the public about the insurance industry.
Learn more at https://insurance.appstate.edu.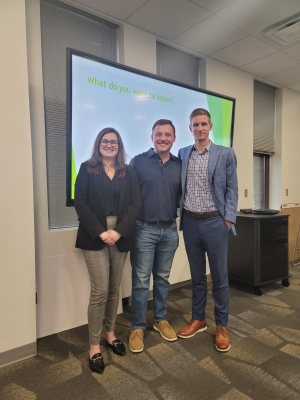 Tags: