Appalachian's College of Business Professor Jamie Parson along with two students in the Employee Benefits minor program participated in the Health Benefits Conference and Expo in Clearwater, Florida on January 20-22. Leigha Fisher, a senior minoring in Employee Benefits summarized her experience attending the conference stating, "[This conference] gave me a chance to further explore the emerging issues that the employee benefits industry is facing today while providing context to the lessons I have been learning in my classes. It was exciting to see all the different companies striving to solve the problems that occur in the healthcare system."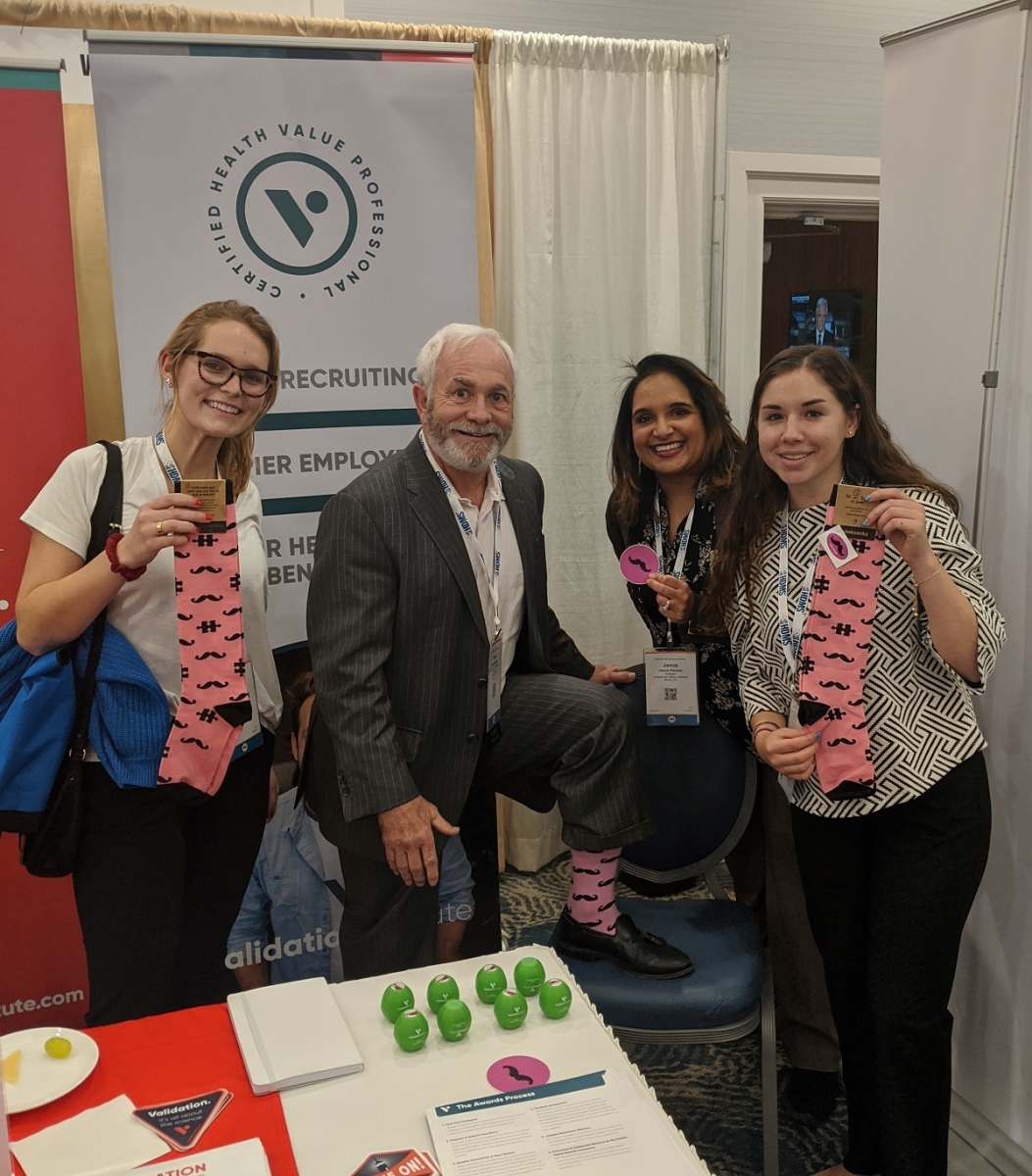 (AppState attendees with Fred Goldstein of the Validation Institute holding socks from the #picksocks tribe)
This trip is just one of many exciting opportunities students get to participate in while pursuing an Employee Benefits minor at AppState. "When students think of careers that help people, they often overlook careers in employee benefits. However, these careers are very impactful in creating solution-driven health and wellness initiatives" said Jamie Parson who teaches in the program. Students like Leigha are already finding jobs in the field of benefits. She is going to work for Mercer in Charlotte after graduation in May 2020.
"Pursuing the Employee Benefits minor was the best decision I have made of my collegiate academic career. It started out as something that loosely complemented my major, and has turned into my favorite set of classes" she said.
Brooke Hugo is a junior Health Care Management major and Employee Benefits minor. Attending this conference further sparked her interest in an employee benefits career. When asked about her experience in the program, Brooke said, "The Employee Benefits classes aligned with my major more than I thought. Adding on the Employee Benefits minor has been one of the best decisions I have ever made, without my advisor I would have never explored the minor. The Employee Benefits classes have allowed me to connect more with this minor and explore new career opportunities."
Recognizing the increasing role that company-provided benefits play in an employee's total compensation package, beginning in the fall of 2017, the Brantley Risk and Insurance Center at AppState expanded its course offerings to include a Minor in Employee Benefits. AppState is currently one of a handful of universities providing student education in Employee Benefits, and the only University presently offering a Minor in Employee Benefits.
In September 2019, Kevin Huff was invited to help with the Employee Benefits Minor program development and enrollment. Kevin brings 25 years' employee benefit plan administration, consulting, and regulatory compliance experience to the Program.
The classes are structured to expose students to a wide range of employee benefits offered by employers, trends, and regulations impacting the industry.
Kevin Huff adds, "Twenty years ago employers never would have imagined the degree to which employee benefits would become a core component of the employee's total compensation package. In just a few short years we have been able to establish partnerships with many top global employee benefits firms which are now working with us to promote the program and equip students for careers in the field."
To learn more about the Employee Benefits minor at AppState visit: https://insurance.appstate.edu/programs-study-0 or contact Program Director, Dr. Kevin Huff at huffkd@appstate.edu.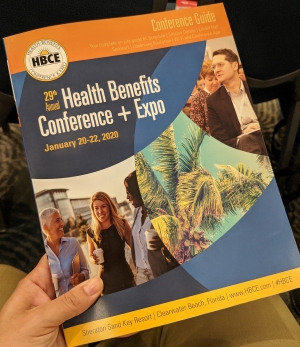 Tags: