Four members of Appalachian's Gamma Iota Sigma Rho Chapter along with Professors David Marlett and Lori Medders attended the Spring 2020 GIS Regional Conference in Atlanta, Georgia January 24-25. While at the GIS Regional Conference, students attended educational and professional development sessions conducted by industry professionals, along with the career fair.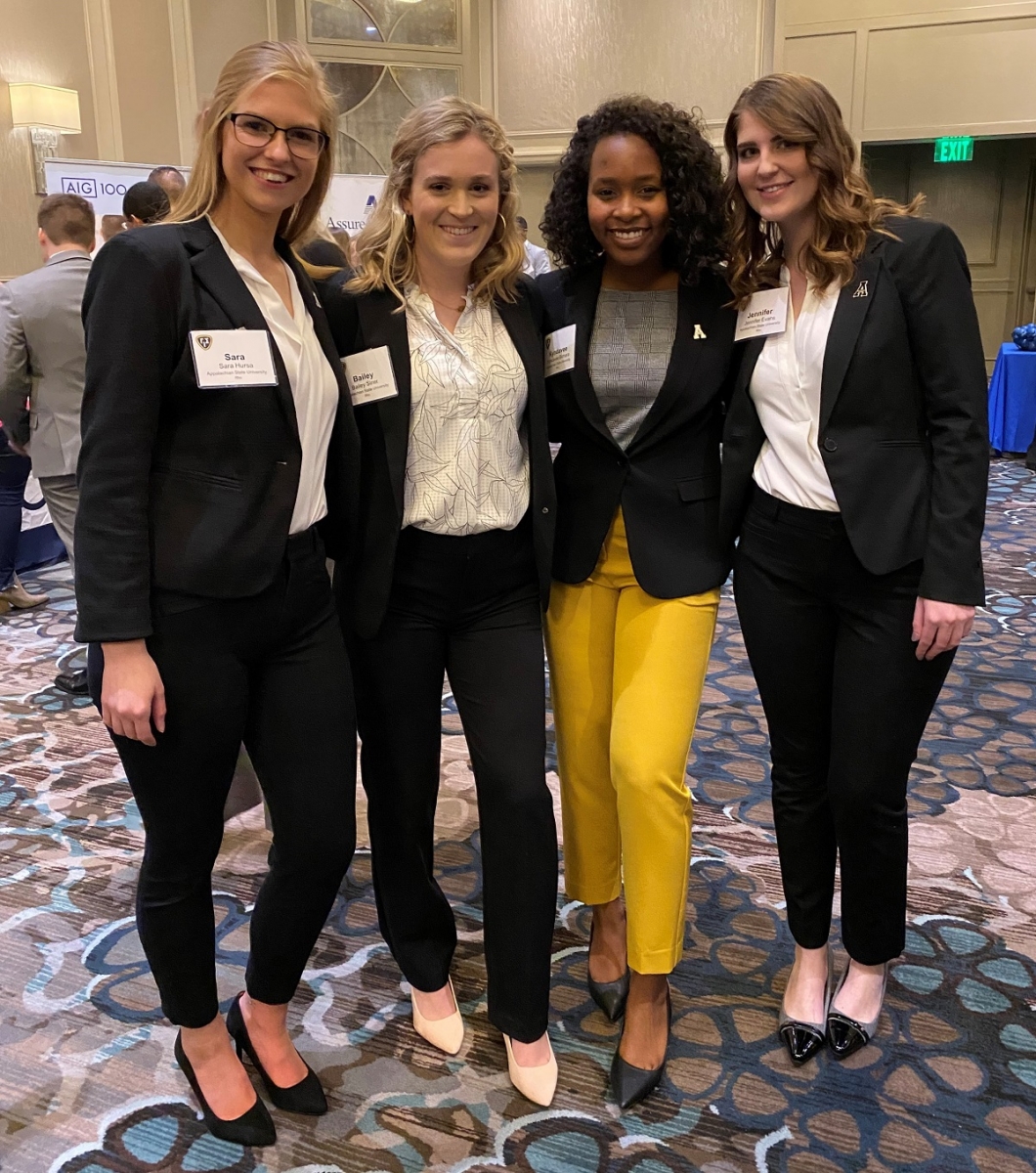 (L-R: AppState students Sara Hursa, Bailey Siner, Kyndavee Bichara and Jen Evans)
Two recent Appalachian Risk Management & Insurance (RMI) graduates, Carla Matheus of Travelers and Lee Koontz of Beazley, also served on industry panels at the Atlanta conference.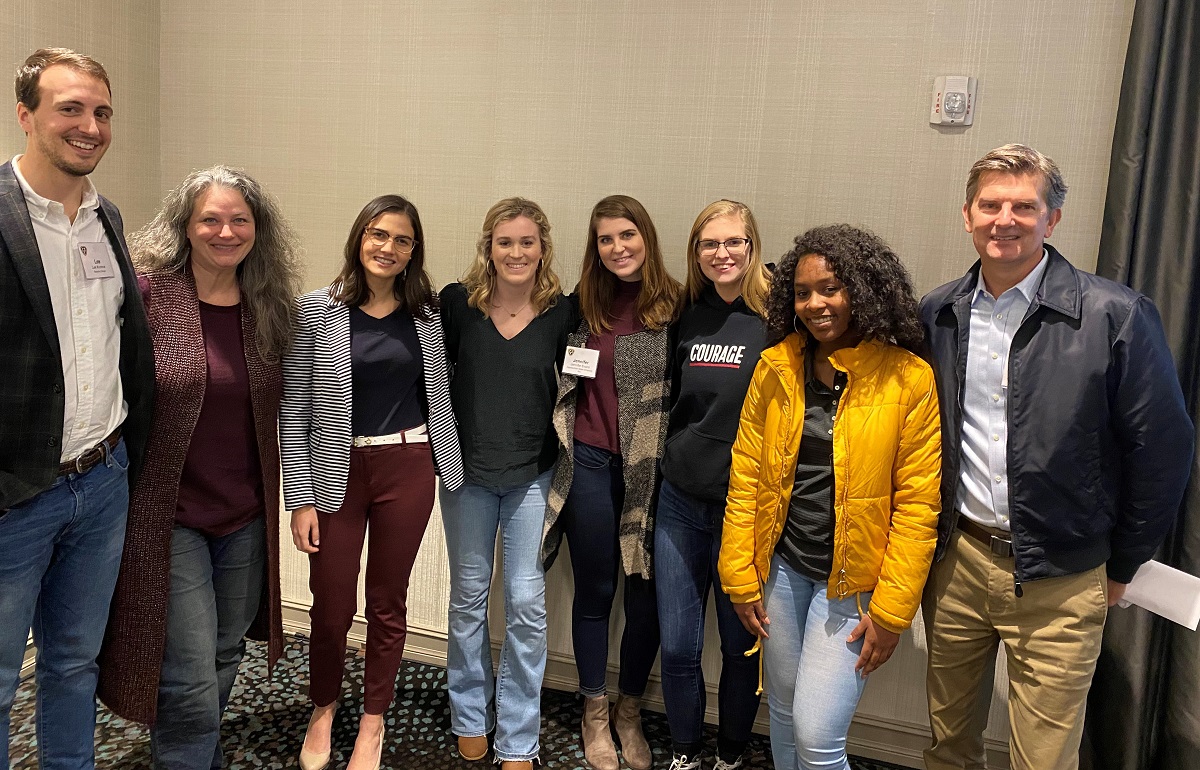 (L-R: AppState RMI graduate Lee Koonce, Professor Lori Medders, AppState RMI graduate Carla Matheus, Bailey Siner, Jen Evans, Sara Hursa, Kyndavee Bichara and AppState GIS Rho Chapter Faculty Advisor David Marlett)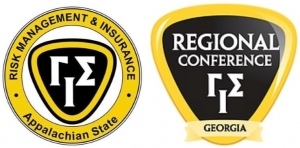 Tags: