The Appalachian State University Gamma Iota Sigma Rho chapter received six awards during the 2020 virtual conference held September 24-26. Along with being recognized as an "Excellent Chapter" the AppState Gamma Iota Sigma (GIS) Rho chapter was recognized for: Chapter Management, Membership Development, Alumni Relations, Public Relations, Community Service, and Gamma S.A.I.D., announced the GIS Grand Chapter.
"I'm very proud of our Rho chapter and the hard work of the leadership team. Last year's President Harrison Cameron and VP Devon Goolsby, set a goal of improving the recognition level of our chapter. Harrison, Devon, and the rest of the 2019-20 leadership team accomplished this task by earning the Excellent Chapter designation along with other awards," said the AppState GIS Rho Chapter Faculty Advisor, Dr. David Marlett.
"As I look forward to the remainder of the 2020-21 academic year, our goals remain unchanged in this uncertain environment," added current AppState GIS chapter President, Bailey Siner. "We strive to expand upon Harrison and Devon's previous commitment to providing excellence through our Rho chapter. I'm very thankful for the initiative our leadership has taken to encourage students to stay involved during this time."
The AppState GIS Rho chapter was chartered in 1979 and is sponsored through the Brantley Risk & Insurance Center within the Walker College of Business at Appalachian State University. Learn more at https://insurance.appstate.edu/students/gamma-iota-sigma.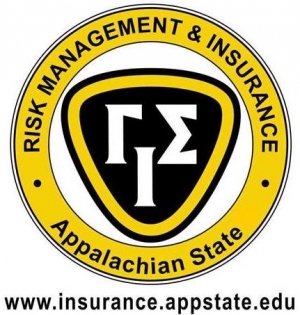 Tags: