Dr. David Marlett, Managing Director of Appalachian State University's Brantley Risk & Insurance Center, was quoted in the Charlotte Observer's recent article, Don't be duped: How to check your North Carolina home insurance bill.
Dr. Marlett, a professor of risk management in the Walker College of Business' Department of Finance, Banking and Insurance, holds the IIANC Distinguished Professorship at App State.
In the article, Dr. Marlett provides an explainer of "consent to rate" and how insurers in North Carolina determine the rates that customers pay.
But, when properties "don't quite fit the model," Marlett said, insurers can ask the homeowner for their consent to rate, meaning they will be charged more than what would otherwise be the maximum under state regulation. Without this option, he said, some consumers wouldn't be able to find coverage.

"You can tell the consumer 'Look, we can't insure you at the rate approved by the state. However, we will insure you for a certain percentage above that, but you have to agree," he said.
Read more at: https://www.charlotteobserver.com/news/local/article265924471.html#storylink=cpy
About the Brantley Risk & Insurance Center
App State maintains the sixth largest insurance program nationally, and has been ranked second in the nation by AM Best, the world's largest credit rating agency specializing in the insurance industry.
The Brantley Center enhances the academic experience by providing space and staff to assist students interested in the RMI program with networking, job placement and faculty engagement. It provides students opportunities for scholarship, international and domestic travel, and professional designation and licensing programs. The center brings industry leaders to classrooms, fosters research and faculty development, assists the insurance industry with continuing education programs and helps educate the public about the insurance industry.
Learn more at https://insurance.appstate.edu.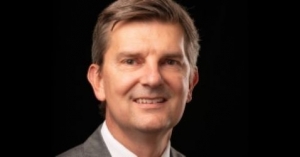 Tags: