Appalachian State University is pleased to announce that Truist Insurance Holdings will serve as the corporate sponsor for the 2021 Fall NAAIA (National African-American Insurance Association) Talent Competition Team.
The competition is a showcase of talent, a significant learning opportunity, and a definite source for diverse pipeline building. Each 3-student team, the featured university, and the aligned corporate sponsor work together to develop business solutions and recommendations for the defined Case Competition.
The corporate sponsor partners with the student team to provide mentorship and guidance in the research and presentation. Truist Insurance Holdings is excited to provide this leadership this year and Mary Kathryn McGriff—Early Career Talent Leader of Truist Insurance Holdings—shared, "We are thrilled about our partnership with the Brantley Risk and Insurance Center at Appalachian State University and look forward to our team competing in the 2021 NAAIA Annual Talent Development Competition. Part of Truist Insurance Holdings' mission is to create an inclusive and energizing environment that empowers teammates to learn, grow and have meaningful careers. With our new partnership, we hope to expand this portion of our mission to campus and allow students to experience our Truist culture while developing a strong pipeline toward their future career paths."
This will be Appalachian State's fourth year competing. Dr. Jamie Parson will be the faculty leader and recognizes that the competition "is an exciting opportunity for students to get real-world experience with the issues faced by the risk management and insurance industry". Student applications are due via email to Dr. Parson by March 31, 2020. More information for interested students can be found here.
About the Brantley Risk & Insurance Center
The Brantley Risk & Insurance Center at Appalachian State University's Walker College of Business enhances the academic experience by providing space and staff to assist risk management and insurance majors with networking, job placement preparation, and contact with faculty members outside the classroom. It provides students opportunities to participate in professional designation and licensing programs and invites industry leaders to participate in classes and speak to student organizations. It also fosters research and faculty development, assists the insurance industry in the design and delivery of continuing education programs, and helps educate the public about the insurance industry. Learn more at https://insurance.appstate.edu.
Appalachian's Risk Management & Insurance Program is the sixth-largest in the country according to Business Insurance magazine. The college's Brantley Risk and Insurance Center, founded in 1988 with support from the Independent Insurance Agents of North Carolina, supports research and faculty development, assists the insurance industry in the design and delivery of training and continuing education programs, and facilitates interaction between students, faculty and the professionals in the insurance industry. Appalachian is designated a Global Center of Insurance Excellence by the International Insurance Society.
About Truist Insurance Holdings
Truist Insurance Holdings, Inc., the sixth largest insurance broker in the U.S. and seventh largest in the world, is an indirect subsidiary of Truist Financial Corporation. Truist Insurance Holdings operates more than 240 offices through its subsidiaries: McGriff Insurance Services, Inc.; CRC Insurance Services, Inc.; Crump Life Insurance Services, Inc.; AmRisc, LLC; and its Premium Finance companies (AFCO Credit Corporation, Prime Rate Premium Finance Corporation, Inc., and CAFO Inc.).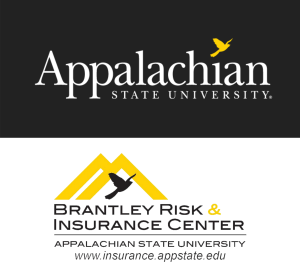 Tags: