The Brantley Risk & Insurance is delighted to announce their newest Strategic Partner, Founders Professional. Founders Pro is based out of St. Petersburg, Florida and is a national wholesale brokerage specializing in professional, management & cyber Liability. Robb Williams, President of Founders Pro and member of the Brantley Center Board of Advisors, shared his story on getting involved with the Brantley Center, coming to App to recruit for their internship program, and the strong relationship Founders Pro has built with the Appalachian State risk management and insurance program: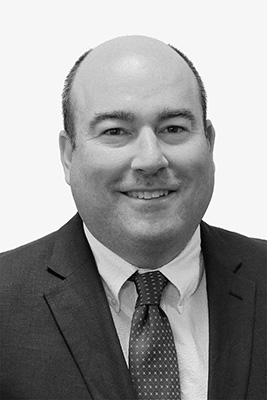 Williams and his wife, Laurie, moved to Boone part-time eight months ago and continue to split time between the mountains and St. Pete, Florida where he continues to run Founders Pro. " I was seeking an opportunity to potentially mentor students and create internship and career opportunities", said Williams, "so I met with David Marlett and Lacy Schmidt and came away excited about creating a partnership and getting involved with the Brantley Center. Within just a couple weeks, I met students and hired our first ever AppState graduate, Nick Nardi, to join our St. Pete, FL team. We also sponsored our first ever AppState student intern, Tanner Grail, who is a rising star in AppState's insurance program."
When the Brantley Center's Board of Advisors was looking to add another member, Williams was a natural fit due to his passion and involvement for AppState's programs. Through his membership on the Board, Williams said that he has "learned first-hand how hard everyone at the Brantley Center works to create the best experience and opportunities possible" for risk management and insurance students. "I have met numerous students and they all just can't say enough about how much they love the program and everything it offers…I look forward to being involved for years to come" says Williams.
This summer, Founders Professional has grown its internship pipeline and will be sponsoring two St. Pete-based interns, Sara Zacharias and Carolyn Coldiron. Zacharias shared her gratitude for the opportunity to gain this experience, saying "I'm most excited about all the people I will be meeting through this internship as well as the insight into the business world." When asked why she chose this internship, Sara answered "I chose Founders because of their reputation as well as how involved Robb is with the company, making sure his employees are taken care of just as well as he cares for his clients."
Thank you to Founders Professional for hiring our students and supporting their growth and students and professionals.
The Brantley Center "Strategic Partners" is a prestigious group of organizations who invest in the Appalachian State University Risk Management & Insurance (RMI) majors with a multi-year financial commitment.
Benefits of Brantley Center Strategic Partners:
Opportunities to actively prepare and engage with tomorrow's Leaders through the AppState RMI program

Enhanced recognition of company graphic at RMI Career Fairs, events and on Brantley Center website

Special Inclusive Excellence and Women in Financial Services student engagement opportunities

100+ AppState RMI majors accepted positions at Strategic Partner organizations since 2013
Interested in becoming a Brantley Center "Strategic Partner" organization? Contact Managing Director, David Marlett at (828) 260-5289.
About the Brantley Risk & Insurance Center
The Brantley Risk & Insurance Center at Appalachian State University's Walker College of Business enhances the academic experience by providing space and staff to assist risk management and insurance majors with networking, job placement preparation, and contact with faculty members outside the classroom. It provides students opportunities to participate in professional designation and licensing programs and invites industry leaders to participate in classes and speak to student organizations. It also fosters research and faculty development, assists the insurance industry in the design and delivery of continuing education programs, and helps educate the public about the insurance industry. Learn more at https://insurance.appstate.edu.
Appalachian's Risk Management & Insurance Program is the sixth-largest in the country according to Business Insurance magazine. The college's Brantley Risk and Insurance Center, founded in 1988 with support from the Independent Insurance Agents of North Carolina, supports research and faculty development, assists the insurance industry in the design and delivery of training and continuing education programs, and facilitates interaction between students, faculty and the professionals in the insurance industry. Appalachian is designated a Global Center of Insurance Excellence by the International Insurance Society.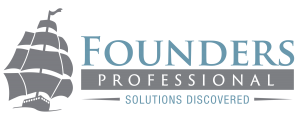 Tags: