The Appalachian State University Brantley Risk & Insurance Center Board of Advisors recently added six new industry professionals, announced Dr. David Marlett, Managing Director. The newest members represent a broad spectrum of the Insurance industry by occupation, experience and geographical location, added Dr. Marlett.
"The purpose of the Board of Advisors is to assist in the planning, evaluation, and strengthening of the Brantley Risk and Insurance Center," said Dr. Marlett. "Our Advisory Board provides guidance to assure that resources are provided and used to fulfill the mission of the Brantley Risk & Insurance Center. The Board of Advisors also assists in setting and accomplishing the goals and objectives of the Center, and we are so excited to welcome them to our team."
The new 2020 Brantley Center Board Members include: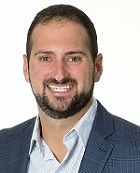 Cameron Annas, Vice President of Business Development at Granite Insurance, Granite Falls, NC. Cameron joined the Granite Insurance team in 2013, where he partners with elite adventure, recreation and entertainment operations to identify threats and provide risk management and insurance solutions. He is a 2013 graduate of Appalachian State University.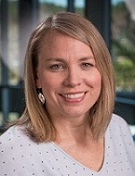 Paige Bagwell, Chief Experience Officer at The Redwoods Group, Morrisville, NC. Paige joined The Redwoods Group in 2015 as Chief Talent Officer and she now serves as the Chief Experience Officer. In this role she oversees Human Resources and Marketing for Redwoods, as they help influence youth serving movements across our communities through insurance and risk consulting. She is a 1999 graduate of Appalachian State University.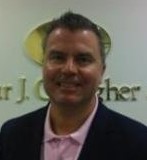 Eric Black, Area President at Gallagher Benefits Services, Charlotte, NC. Eric joined Gallagher in 2010, where he manages a team of benefit professionals within the disciplines of Consulting, Compliance, Underwriting, Wellness, Account Management and Operations, and works with clients in NC, SC, VA and FL. He is a 1994 graduate of East Carolina University.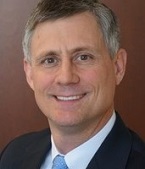 Jonathan Dillon, Regional Vice President at Penn National Insurance, Greensboro, NC. Jonathan joined Penn National in 2017 after holding industry and leadership positions with Sentry Insurance, Berkley Southeast and QBE. He is a 1994 graduate of the University of North Carolina, Chapel Hill.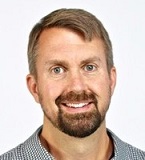 Keith Moore, CyberPolicy Founder, Chairman and CEO of CoverHound, San Francisco, CA. Keith has over 20 years of successful digital product and marketing innovation experience as CEO of CoverHound & CyberPolicy, as GM & SVP at LendingTree and IAC. He is a 1994 graduate of Appalachian State University.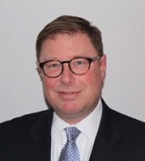 Jonathan Trevisan, Senior Vice President, Employee Benefits Practice Leader at McGriff Insurance, Boston, MA. Jon joined McGriff in 2017 after more than 20 years with Willis Tower Watson and their predecessor companies. At McGriff he manages the strategic direction and execution of the employee benefits retail operations nationally. Jon is a 1993 graduate of Trinity College – Hartford.

About the Brantley Risk & Insurance Center
The Brantley Risk and Insurance Center in Appalachian State University's Walker College of Business enhances the academic experience by providing space and staff to assist risk management and insurance majors with networking, job placement preparation and contact with faculty members outside the classroom. It provides students opportunities to participate in professional designation and licensing programs, and invites industry leaders to participate in classes and speak to student organizations. It also fosters research and faculty development, assists the insurance industry in the design and delivery of continuing education programs and helps educate the public about the insurance industry. Learn more at https://insurance.appstate.edu
Appalachian's Risk Management and Insurance Program is the sixth largest in the country according to Business Insurance magazine. The college's Brantley Risk and Insurance Center, founded in 1988 with support from the Independent Insurance Agents of North Carolina, supports research and faculty development, assists the insurance industry in the design and delivery of training and continuing education programs, and facilitates interaction between students, faculty and the professionals in the insurance industry. Appalachian is designated a Global Center of Insurance Excellence by the International Insurance Society. For more information about the Center, visit www.insurance.appstate.edu .

Tags: