The North Carolina Association of Mutual Insurance Companies (NCAMIC) recently awarded scholarships to Appalachian State University (AppState) Risk Management & Insurance (RMI) majors. In a ceremony on campus in Boone in conjunction with the Gamma Iota Sigma Open House, 2017 NCAMIC President Mike Williams of BeachRE presented Juniors Shelby Weatherman and Peyton McAvoy each with a $2,500 scholarship. This marks the fourth year that NCAMIC has awarded scholarships to AppState RMI majors. Weatherman will intern with SCOR Reinsurance in Charlotte, NC for summer 2017, and McAvoy will intern with Lockton in Kansas City, MO.
"The North Carolina Association of Mutual Insurance Companies is once again proud to partner with Appalachian State's Risk Management and Insurance program," said Williams of NCAMIC. "Year over year, we continue to be impressed by the qualities of the scholarship applicants which is a testament to the instruction they receive while at AppState. We look forward to following the exciting careers of not only our NCAMIC scholarship recipients, but all of the well-prepared AppState students coming into the insurance industry."
NCAMIC members have also provided financial assistance for students in the AppState International Insurance Markets class who travel to Bermuda each May.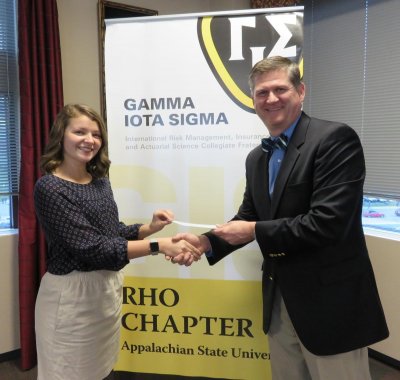 (L-R: Shelby Weatherman and Mike Williams)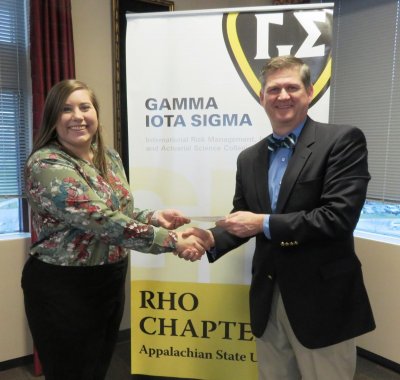 (L-R: Peyton McAvoy and Mike Williams)
Read more about the AppState Risk Management & Insurance major and the Brantley Risk & Insurance Center here: www.insurance.appstate.edu.
NCAMIC was established in 1965 and is the trade association serving the best interests of mutual insurance companies – large and small – across North Carolina.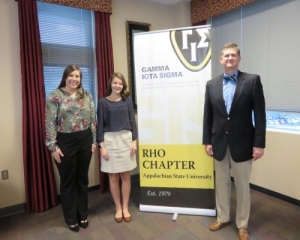 Tags: