Dr. David Marlett was featured in a March 3, 2023 article by Risk & Insurance which focused on the need for recruiting high-caliber talent into the insurance industry. Dr. Marlett is the Director of the Brantley Risk & Insurance Center at Appalachian State and was featured in the article alongside faculty from other top insurance schools and leadership within the insurance industry.
One highlighted topic was the importance of recruiting more student-athletes into the insurance field. Dr. Marlett shared that, "[o]ur recruiters and Brantley board members over the years have said how they love to hire student athletes because they're disciplined, they don't get discouraged, they're competitive and [they have] good time management."
The article covered Marlett's leadership around athlete recruitment efforts including the Brantley Center's partnership with the athletic department to conduct workshops on financial literacy and career services for incoming student-athletes. The scholarships available to diverse students were also highlighted, including Markel's Specialty Scholarship available to rising seniors and the Blue Cross Blue Shield's Future Leaders Scholarship available to students enrolling in the introductory insurance course.
You can read the article in its entirety online at the Risk & Insurance website, or by navigating directly to this link: https://riskandinsurance.com/from-undergraduate-to-underwriter-five-experts-share-their-strategies-for-widening-the-risk-and-insurance-talent-pipeline/
About the Brantley Risk & Insurance Center
App State maintains the sixth-largest insurance program nationally and has been ranked second in the nation by AM Best, the world's largest credit rating agency specializing in the insurance industry.
The Brantley Center enhances the academic experience by providing space and staff to assist students interested in the RMI program with networking, job placement, and faculty engagement. It provides students with opportunities for scholarships, international and domestic travel, and professional designation and licensing programs. The center brings industry leaders to classrooms, fosters research and faculty development, assists the insurance industry with continuing education programs, and helps educate the public about the insurance industry.
Learn more at https://insurance.appstate.edu.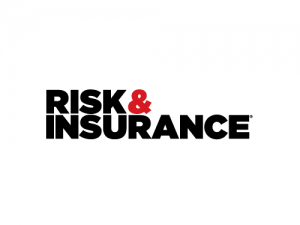 Tags: