Lacy Schmidt Joins Brantley Risk & Insurance Center
Lacy Schmidt joined the Walker College of Business staff as a Program Specialist in the Brantley Risk & Insurance Center on August 1, 2019. Schmidt supports faculty and student engagement, coordinates travel and maintains the Center's records, budgets and finances. She also serves as coordinator for the college's Holland Fellows Program for Business Study in Asia. Previously, Schmidt worked as a program assistant in Appalachian State University's Office of Conference and Camp Services, and, prior to that, as an international education program coordinator for Broadreach Global Study Abroad based in Raleigh, North Carolina.
A native of Rockford, North Carolina, Lacy earned her bachelor's degree in English from UNC-Chapel Hill. She is passionate about travel and enjoys biking, climbing and hiking.
Lacy's office is within the Brantley Risk & Insurance Center (PH 3053), and she can be reached by email, schmidtla@appstate.edu or by phone (828) 262-6950.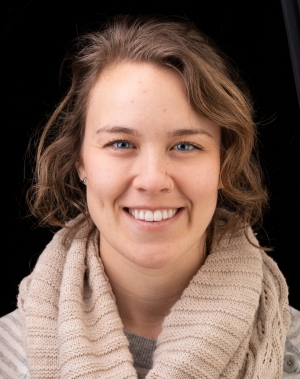 Tags: