Six Appalachian State University students studying Risk Management & Insurance or Actuarial Science and Professors Lori Medders and Jamie Parson recently participated in the 2018 Independent Insurance Agents & Brokers of America (IIABA) Legislative Conference in Washington DC.
The event, which was held April 18-20, is a forum for the independent agency system to educate members of Congress on issues important to agents and their clients.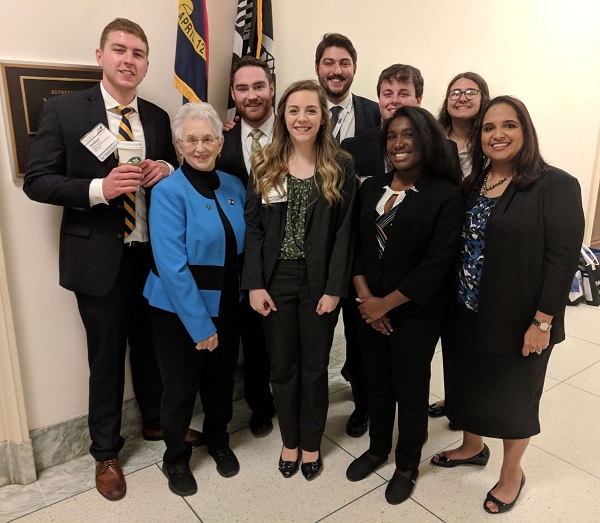 Pictured from left are Joshua Johnson, Congresswoman Virginia Foxx, Jordan Boyd, Andi Olivet, Philip Jolly, Aaron Camp, Ga'Kiaya Anderson, Ellen Collins and Dr. Jamie Parson.
While in Washington, DC, the group, along with independent agents and brokers, met with members of Congress to discuss many legislative issues including tax reform, crop insurance, and flood insurance.
"We appreciate the annual invitation from the Independent Insurance Agents of North Carolina to join them on this special trip to Washington, DC," said Dr. Medders. "Every year this trip is a highlight for our Appalachian Risk Management & Insurance students to interact with Senators and Representatives in a small group setting to learn more about government and issues that impact our citizens."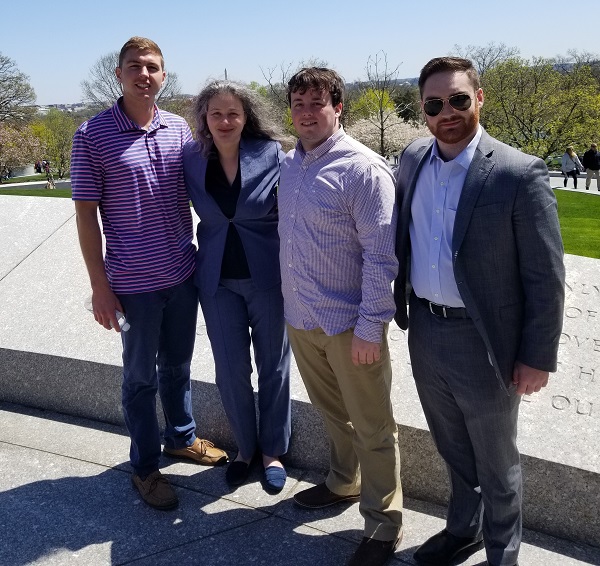 From Left: Joshua Johnson, Dr. Medders, Aaron Camp, Jordan Boyd
During some of their free time the AppState delegation visited the historical sites in the Capital including Ford's Theater, the Holocaust Museum, along with a very moving visit to Arlington Cemetery just outside the District.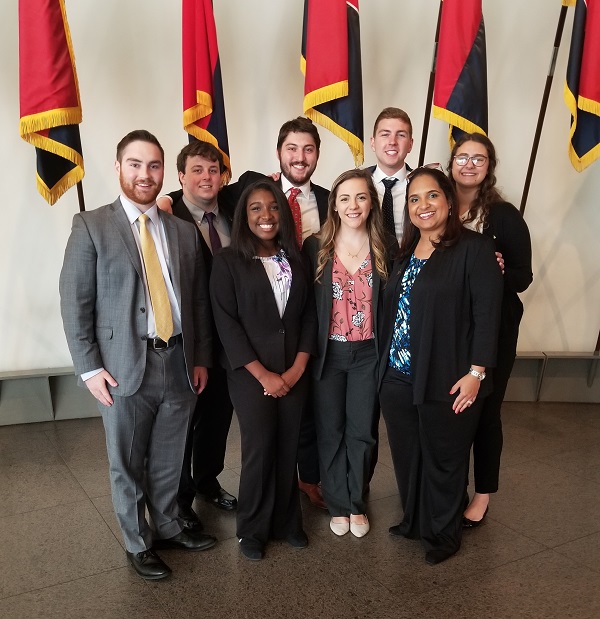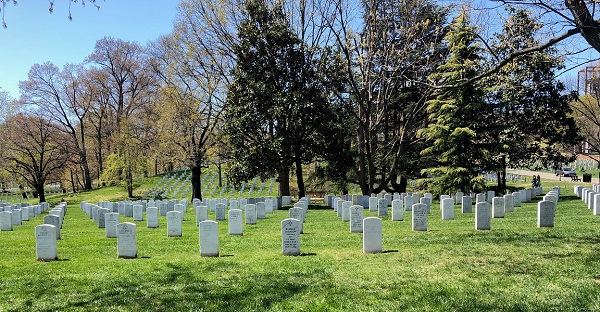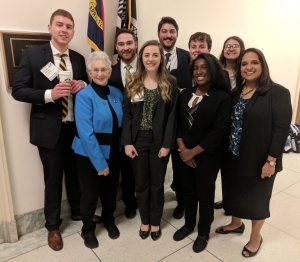 Tags: