David Marlett, Appalachian State University's IIANC Distinguished Professor of Insurance and Managing Director of the Brantley Risk & Insurance Center in the Walker College of Business was recently featured in Writing the Future, a commercial insurance blog.
The Q&A session between Dr. Marlett and blog editor Steve McOrmond discusses the current state of the commercial insurance industry, delving into major disruptive issues like workforce evolution, the pandemic and climate change. Regarding the climate change, Dr. Marlett advises commercial insurers to do the following.
Support property owners who are fortifying existing structures to withstand wind and flood damage.
Continue to work with state legislators to encourage stronger building codes and limit development in hazard prone regions.
Prepare for these types of coverage questions and work with regulators and legislators to develop a plan for coastal residents.
Read the full interview, Climate Change and the Outlook for Commercial Insurance.
About the Brantley Risk & Insurance Center
The Brantley Risk & Insurance Center enhances the academic experience of business students at Appalachian State University by providing space and staff to assist with networking, job placement preparation and contact with faculty members outside the classroom. It provides students opportunities to participate in professional designation and licensing programs and invites industry leaders to participate in classes and speak to student organizations. It also fosters research and faculty development, assists the insurance industry in the design and delivery of continuing education programs, and helps educate the public about the insurance industry. Learn more at https://insurance.appstate.edu.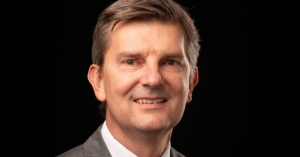 Tags: