Dr. Jamie Parson—Appalachian State Professor in the Finance, Banking and Insurance department—was selected as a NAIC (National Association of Insurance Commissioners) Research Fellow for the 2021-2022 year.
The program is co-sponsored by the Center of Insurance Policy and Research and is designed to foster new and innovative research in the area of insurance regulation by providing resources to researchers. As a Research Fellow, Dr. Parson accesses a $5,000 stipend, relevant NAIC data and materials, and funding for up to 3 trips to NAIC offices to collaborate with staff and provide updates on the research.
Dr. Parson is excited to utilize these resources to continue research on insurance modernization for anti-rebate laws and will present her research conclusions at the end of the year.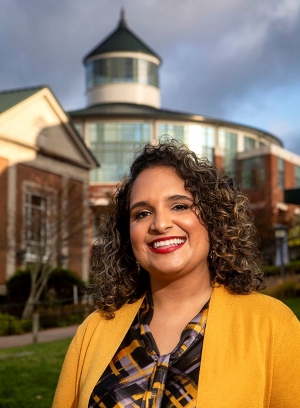 Tags: