Two Appalachian Risk Management & Insurance (RMI) majors who are also minoring in Employee Benefits along with Professors Jamie Parson and Kevin Huff, attended the 2019 International Society of Certified Employee Benefit Specialists (ISCEBS) annual Symposium in New Orleans, Louisiana on September 8 – 11.
This event brought together hundreds of employee benefits industry colleagues, global benefits consulting firms and corporate HR leaders to discuss employee benefit best practices, and emerging trends in health benefits, retirement and other employee benefit programs. The event provided an unparalleled opportunity for our students and faculty members to learn more about careers the employee benefits field while networking for three days with industry professionals.
"The greatest take-away for me was the amount of networking I was able to have with industry professionals," said Dr. Huff. "I was especially pleased to discover their level of interest in participating in the employee benefits minor program at Appalachian State through Zoom classroom webcasts, live meetings and simply being a resource to call when we need expert field advice on a topic in class." Dr. Parson added, "So many organizations at the conference let us know how encouraged they were to learn about the new Employee Benefits minor at AppState."
Funding for attendance by students and faculty was supported by student scholarships provided by the International Foundation of Employee Benefit Plans and through the Brantley Risk & Insurance Center.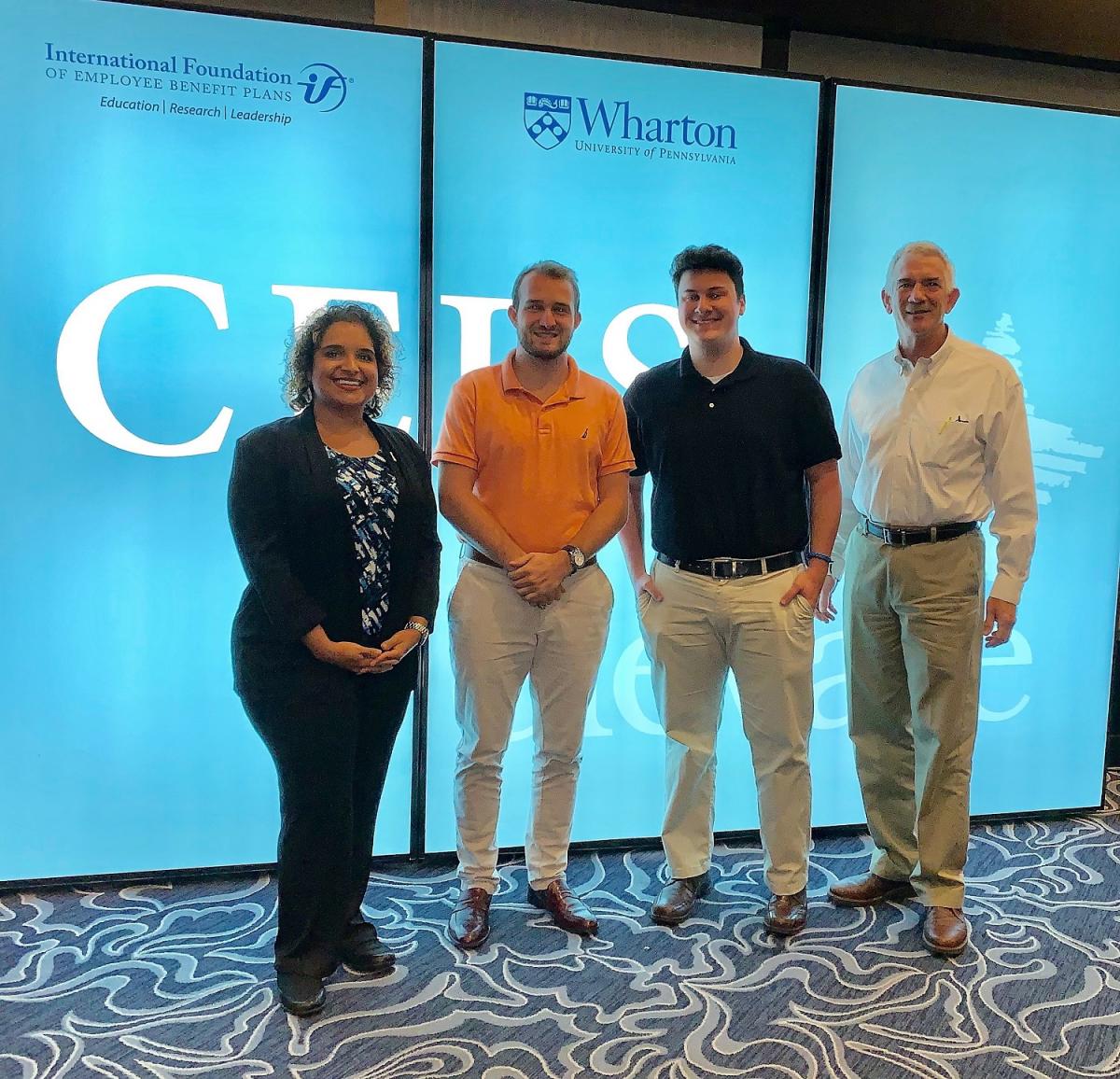 (L-R: Dr. Jamie Parson, RMI majors Dalton Adams, Jaxon Mitchell and Dr. Kevin Huff)
About the Brantley Risk & Insurance Center
The Brantley Risk and Insurance Center in Appalachian State University's Walker College of Business enhances the academic experience by providing space and staff to assist risk management and insurance majors with networking, job placement preparation and contact with faculty members outside the classroom. It provides students opportunities to participate in professional designation and licensing programs, and invites industry leaders to participate in classes and speak to student organizations. It also fosters research and faculty development, assists the insurance industry in the design and delivery of continuing education programs and helps educate the public about the insurance industry. Learn more at https://insurance.appstate.edu
Appalachian's Risk Management and Insurance Program is the sixth largest in the country according to Business Insurance magazine. The college's Brantley Risk and Insurance Center, founded in 1988 with support from the Independent Insurance Agents of North Carolina, supports research and faculty development, assists the insurance industry in the design and delivery of training and continuing education programs, and facilitates interaction between students, faculty and the professionals in the insurance industry. Appalachian is designated a Global Center of Insurance Excellence by the International Insurance Society. For more information about the Center, visit www.insurance.appstate.edu .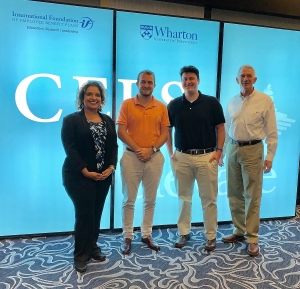 Tags: