Two Appalachian Risk Management & Insurance (RMI) Seniors were recognized at the April 12, 2019 Walker College of Business Honors Day Convocation:
Top RMI Graduate: Cameron Stone
Pruett Award Recipient: Avery Fink
Stone will begin his career with Liberty Mutual in their Duluth, GA office and Fink will work with Markel in their Richmond, VA office.
Cameron Stone recognized as the 2019 top RMI Senior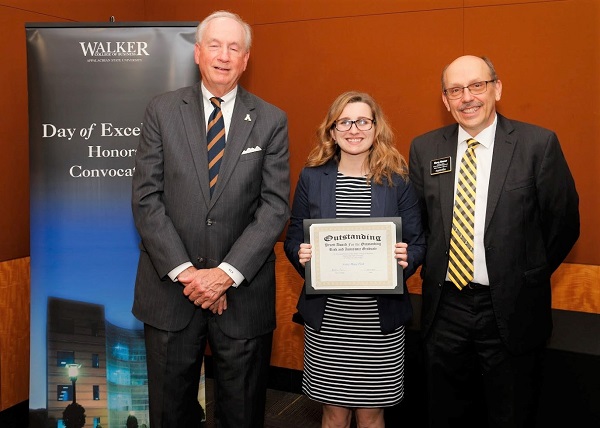 Avery Fink recognized as the 2019 Pruett Award Recipient
Another May 2019 RMI Senior, Jordan Boyd, was also recognized at the event as the Walker Fellows Outstanding student. Boyd has accepted a position with the Main Street Insurance Group of Forest City, NC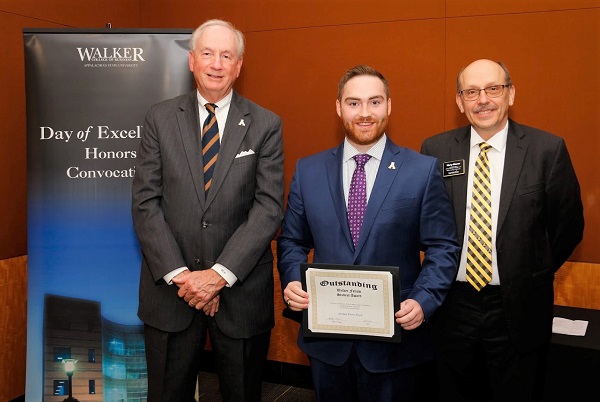 Jordan Boyd recognized as the 2019 Walker Fellows Outstanding Student
About the Brantley Risk & Insurance Center
The Brantley Risk and Insurance Center in Appalachian State University's Walker College of Business enhances the academic experience by providing space and staff to assist risk management and insurance majors with networking, job placement preparation and contact with faculty members outside the classroom. It provides students opportunities to participate in professional designation and licensing programs, and invites industry leaders to participate in classes and speak to student organizations. It also fosters research and faculty development, assists the insurance industry in the design and delivery of continuing education programs and helps educate the public about the insurance industry. Learn more at https://insurance.appstate.edu
Appalachian's Risk Management and Insurance Program is the sixth largest in the country according to Business Insurance magazine. The college's Brantley Risk and Insurance Center, founded in 1988 with support from the Independent Insurance Agents of North Carolina, supports research and faculty development, assists the insurance industry in the design and delivery of training and continuing education programs, and facilitates interaction between students, faculty and the professionals in the insurance industry. Appalachian is designated a Global Center of Insurance Excellence by the International Insurance Society. For more information about the Center, visit www.insurance.appstate.edu .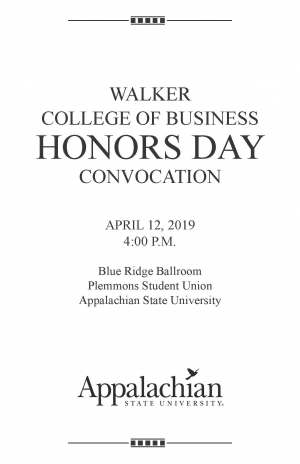 Tags: