Sixteen Appalachian State University Gamma Iota Sigma Rho chapter students, along with Faculty Advisor David Marlett and Professor Karen Epermanis attended the 2019 international conference on September 26-28 in Dallas, Texas. At the conference, the AppState Rho chapter was once again noted as a Well-Rounded Chapter, and recognized with outstanding performance in Alumni Relations, Chapter Management, Community Service, GammaSAID Diversity & Inclusion, Membership Development and Public Relations.
"The students represented Appalachian and the Brantley Center exceptionally well," said Gamma Iota Sigma Rho chapter Faculty Advisor David Marlett. "In addition to networking and participating in the career fair, they attended sessions on data and the digital disruption, diversity & inclusion, and climate risk resilience. This experiential learning opportunity certainly made an impact on our students."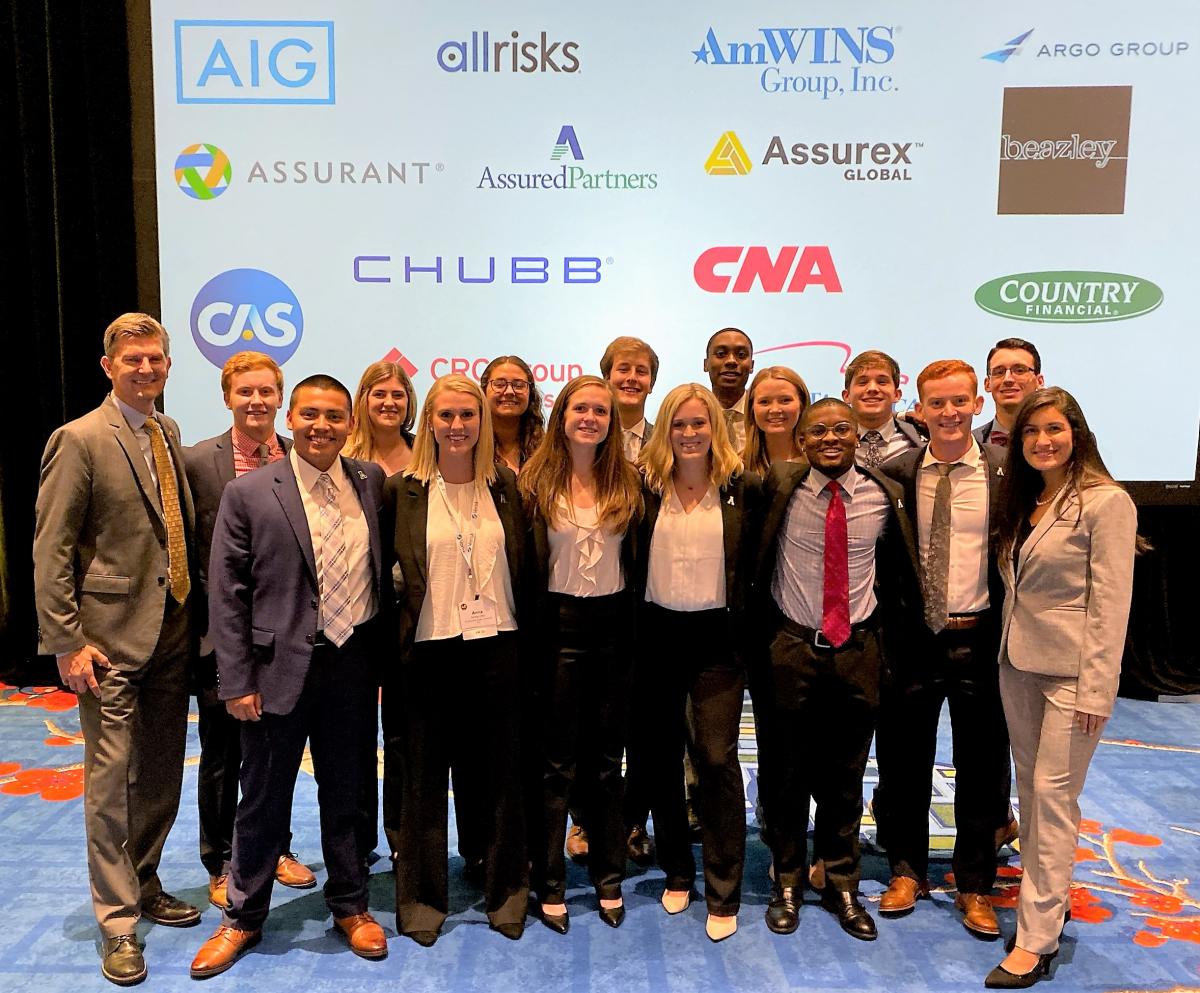 AppState GIS Rho Chapter at the 2019 Dallas conference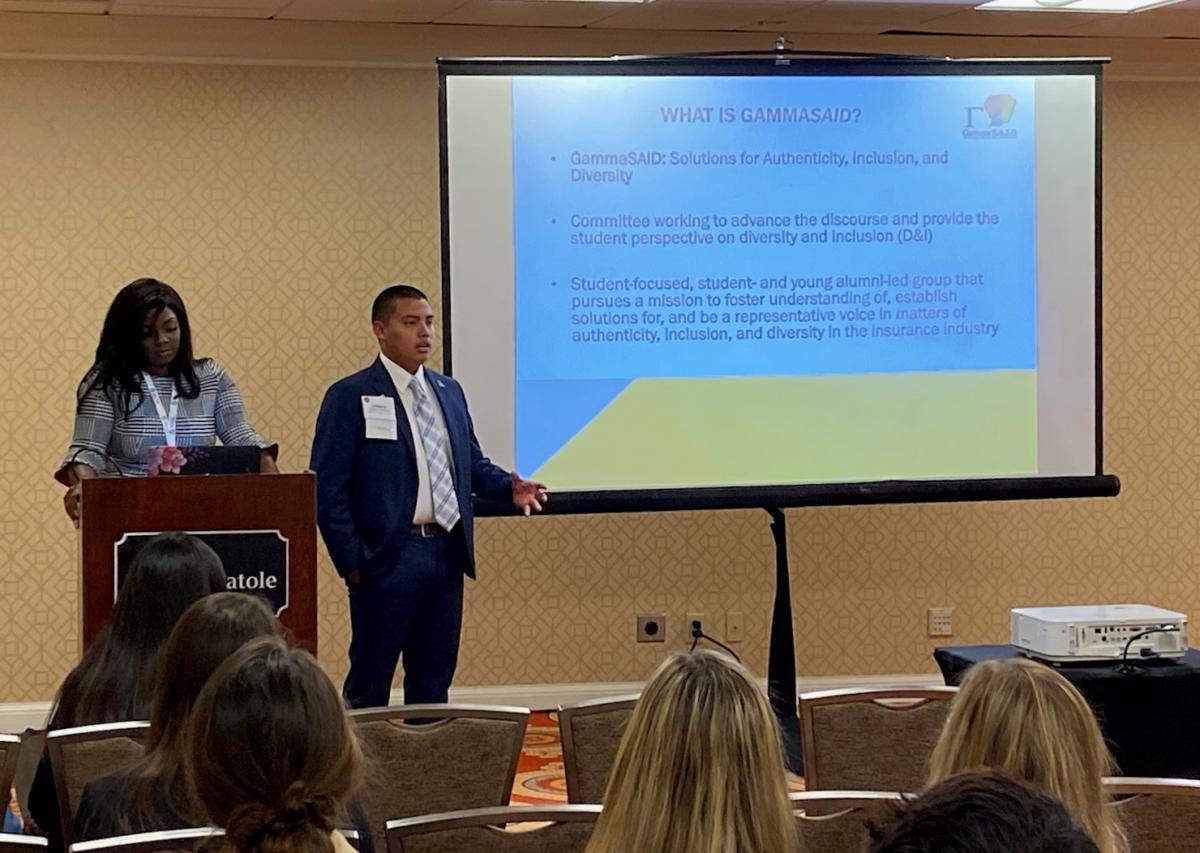 While in Dallas, AppState RMI Junior Gilberto Ramirez, presented at the Gamma SAID (Solutions for Authenticity Inclusion and Diversity) session about his experiences with the Rho chapter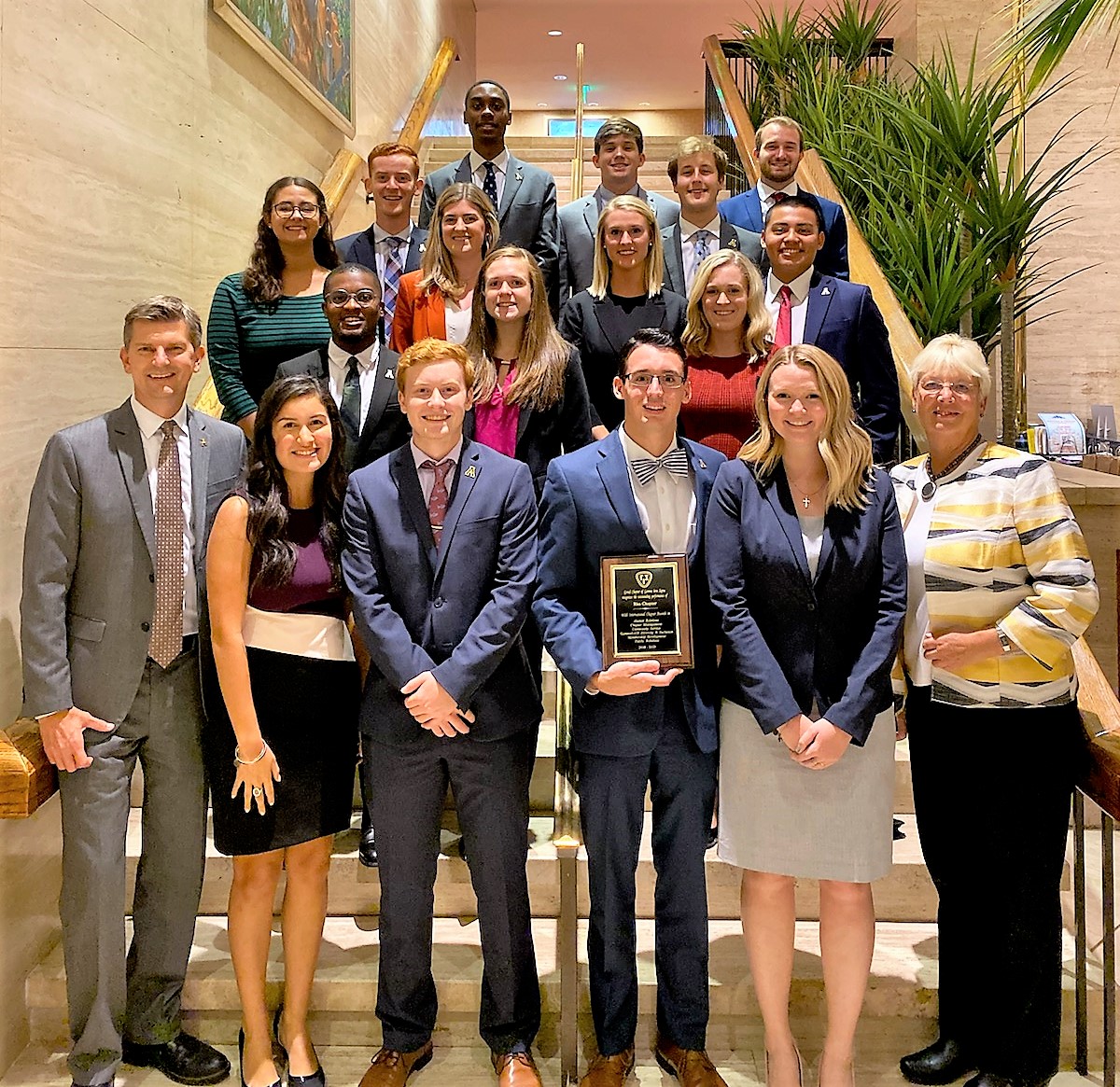 AppState 2019-20 GIS Rho Chapter proudly displays their awards plaque
The AppState GIS Rho chapter was chartered in 1979 and hosted the 2013 GIS international conference.
About the Brantley Risk & Insurance Center
The Brantley Risk and Insurance Center in Appalachian State University's Walker College of Business enhances the academic experience by providing space and staff to assist risk management and insurance majors with networking, job placement preparation and contact with faculty members outside the classroom. It provides students opportunities to participate in professional designation and licensing programs, and invites industry leaders to participate in classes and speak to student organizations. It also fosters research and faculty development, assists the insurance industry in the design and delivery of continuing education programs and helps educate the public about the insurance industry. Learn more at https://insurance.appstate.edu
Appalachian's Risk Management and Insurance Program is the sixth largest in the country according to Business Insurance magazine. The college's Brantley Risk and Insurance Center, founded in 1988 with support from the Independent Insurance Agents of North Carolina, supports research and faculty development, assists the insurance industry in the design and delivery of training and continuing education programs, and facilitates interaction between students, faculty and the professionals in the insurance industry. Appalachian is designated a Global Center of Insurance Excellence by the International Insurance Society. For more information about the Center, visit www.insurance.appstate.edu .
Tags: