Robin Joines, Senior VP Risk Management with Sedgwick, was the 2017 Risk Manager-in-Residence at Appalachian State University February 8-10. During her time on campus she addressed a standing-room-only crowd of Gamma Iota Sigma students and spoke on emerging risks within the industry and career opportunities. Joines also taught classes on Enterprise Risk & Insurance Management along with the Principles of Risk Management and Insurance classes, Personal Insurance and Commercial Insurance during her three days in Boone.
"We are so thankful again this year to Spencer Education Foundation for sending a top industry professional to our campus to interact with our AppState RMI majors through the Risk Manager-in-Residence program," said Dr. Karen Epermanis, associate professor of Risk Management and Insurance. "All of us at AppState, and especially our students, learned so much from Robin and we were delighted to host her this spring."
"I have been involved with the Spencer Educational Foundation's Risk Manager in Residence program for four years," said Robin Joines. "My experience at Appalachian State University presents another great opportunity to interact with risk management and insurance students in their classroom, in their world, in their campus setting. This is such an enjoyable experience, and it is always extremely gratifying to see the global talent pipeline that is being cultivated. Joines also added, "AppState, Dr. Epermanis and the RMI professors have developed a truly first-class program, their students have limitless potential, and I couldn't be more proud to have been asked to help in the advancement and education of tomorrow's risk management and insurance industry leaders."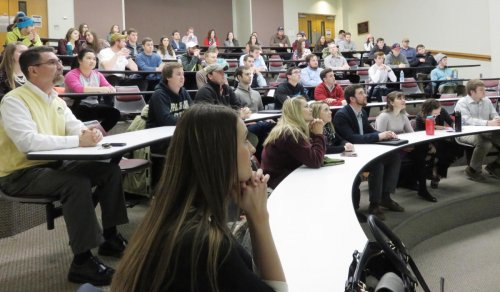 (AppState Gamma Iota Sigma Guest Speaker Series talk with Robin Joines)
The Spencer Education Foundation through the Risk & Insurance Management Society (RIMS), annually provides a financial investment to bring industry leaders to Appalachian State University to serve as Risk Managers-in-Residence.
Day In The Life of a Renewal
Joines' visit to Boone also corresponded with the annual "Day In The Life of a Renewal" event where industry professionals conducted an interactive workshop with Appalachian State's Risk Management & Insurance majors taking on the roles of Brokers, Risk Managers, and Career professionals. This year professionals from Palmer & Cay, Snyder's-Lance, AIG and Marsh led the daylong workshop with AppState RMI Seniors and students and faculty from UNC Charlotte.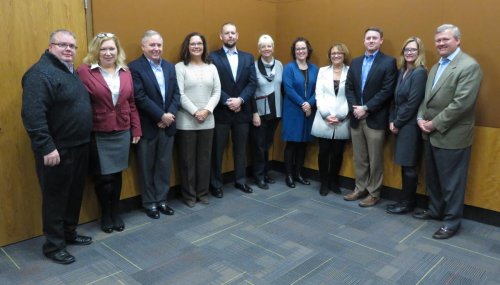 (L-R: Jay McKinstry, Vonni Davis, Mike Murray, Pam Henry, Justin Key, Dr. Epermanis, Robin Joines, Angela Matherly, Andrew Chapin, Dr. Faith Neale and Scott Mercer)
Other photos from this interactive day with Industry Professionals: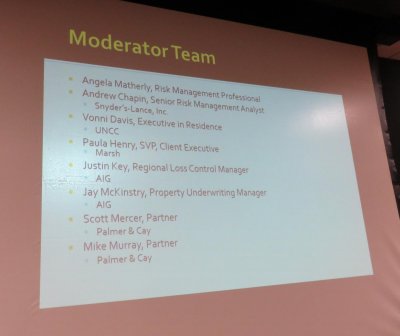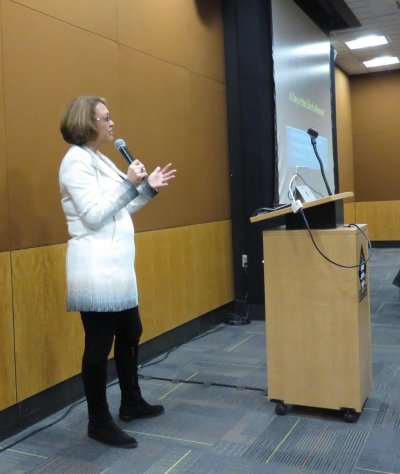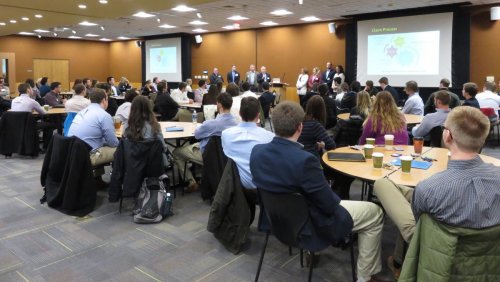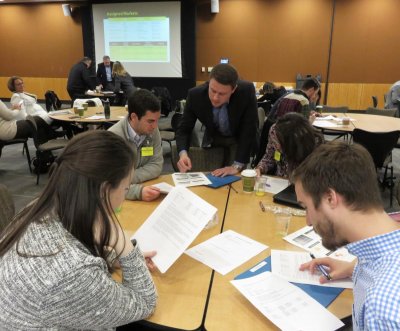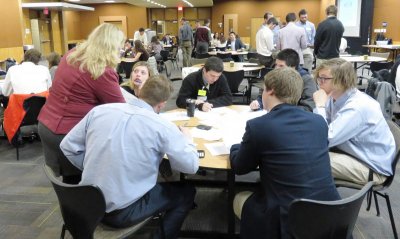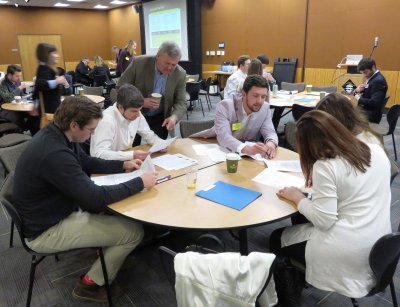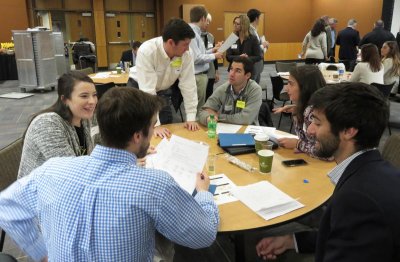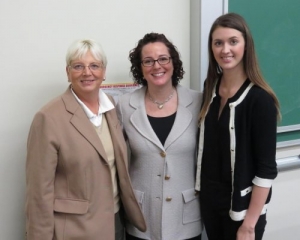 Tags: