Summit Certification
Summit Certification Program:
Beginning Fall 2019, the Brantley Risk & Insurance Center Board of Advisors implemented a new certification program consisting of "Core 5" requirements, plus 4 additional requirements for students to complete. This new certification will allow RMI & Actuarial Science students and Employee Benefits minors who are active in the AppState Gamma Iota Sigma Rho chapter to quantify their extra-curricular activities which are designed to prepare them for summer internship success and success post-graduation.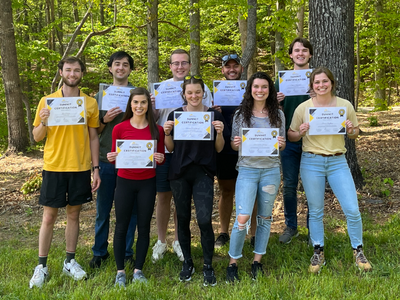 See where you stand on the Summit Certification completion with this Google Form.
View the story about the Fall 2019 Inaugural class of Summit Certification student recipients here: https://insurance.appstate.edu/news/appalachian-students-earn-new-summit-certification
See more in the below document.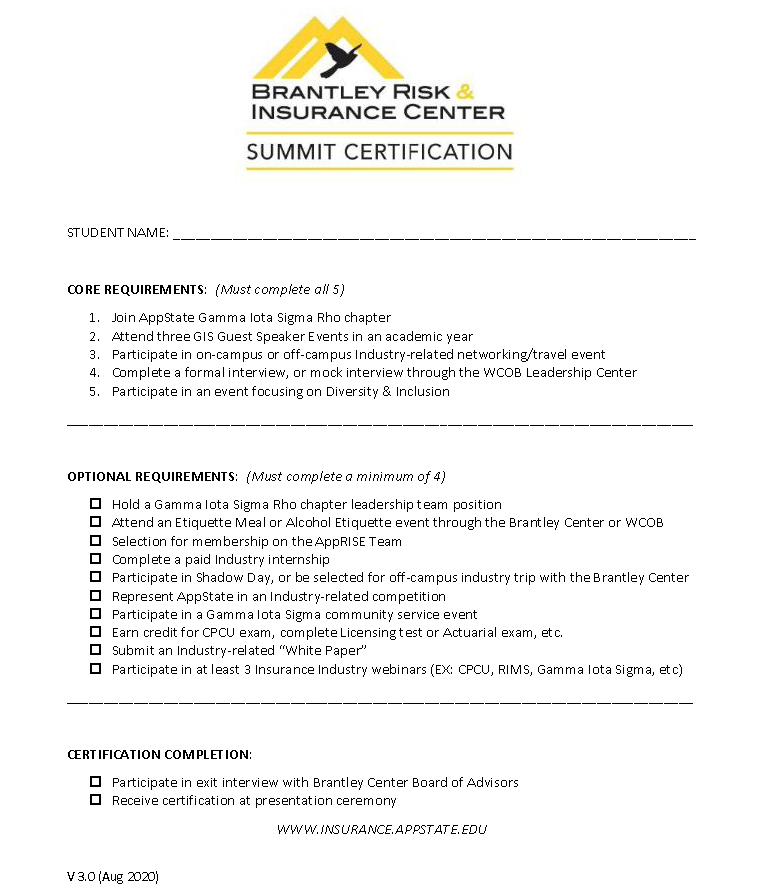 Summit Certification Program - download the pdf
Additional Resources / Webinars
See recordings of past events here.
Diversity & Inclusion Events: HERE
WSIA Webinars: HERE
RIMS Webinars: HERE
Spencer Webinars: HERE
Gamma Iota Sigma Webinars: HERE
WCOB Professional Development Webinars: HERE
Travelers Insurance Webinars: HERE